2015-01-25T08:14:11
2014-11-25T00:00:00
<![CDATA[Easily impress with seasonal flavors and scrumptious recipes this holiday]]>
<![CDATA[

(BPT) - The holidays are here and that means it's the season for parties, events and get-togethers. Put your best dish forward with seasonally inspired recipes guaranteed to tempt your guests' taste buds.

Packed with flavors that embody the hearty and warm tastes of the season, Butternut Squash Tart with Fried Sage, Prosciutto and Pecorino Cheese is easy to make and easy for guests to enjoy. Perfectly versatile, this tart is easily served as a small bite or served as a light entree.

Complete the dish with Frei Brothers Reserve Russian River Valley Chardonnay for the perfect pairing. The Chardonnay's flavors of green apple, orange zest and buttery toast complement the golden puff pastry, sweet butternut squash and the salty prosciutto, making for an elegant pairing that is sure to please.

Crafted in California's most renowned cool-climate region for Chardonnay, the Russian River Valley, and grown using earth-friendly practices, Frei Brother's Reserve Chardonnay is an excellent choice to have on hand for this season's holiday gatherings. To learn more about Frei Brothers Reserve, wine pairings, and more visit www.Facebook.com/FreiBrothersReserve.

Butternut Squash Tart with Fried Sage, Prosciutto and Pecorino Cheese

Prep Time: 15 minutes

Cook Time: 40 minutes

Serves 4 to 6

Ingredients

3 slices prosciutto, thinly sliced

1 butternut squash (1 1/2 to 2 pounds)

1 sheet puff pastry

1 egg + 1 tablespoon water, beaten

2 tablespoons extra virgin olive oil

10 sage leaves

Shaved pecorino cheese

Directions

Preheat oven to 425 F and cover a baking sheet with parchment paper. Place prosciutto onto baking sheet and bake for 15 minutes until crispy. Set aside until needed. Reduce oven temperature to 375 F.

Microwave the whole butternut squash for 3 minutes. This will not only make the squash easier to peel and slice but aids in pre-cooking. Using a vegetable peeler, peel the squash. With a knife, slice the neck of the squash into 1/8-inch thick rounds. You will need 18 slices.

Roll the thawed but cold puff pastry into a 12-inch square and transfer to a baking sheet covered with parchment paper. Using a pastry brush, brush the puff pastry with the egg wash. Arrange butternut squash slices in an overlapping pattern on top of the pastry leaving a 1-inch border on all sides; season with a pinch of salt and pepper. Bake for 40 minutes until puff pastry is golden.

While the tart is baking, heat olive oil in a skillet over medium-high heat. Working with five leaves at a time, place the sage leaves in the hot oil and fry for 20 seconds until leaves are bright green and crisp but do not turn brown. Place on a paper towel to drain.

Once the tart is finished, top with crumbled prosciutto slices, shaved pecorino cheese, and fried sage. Drizzle lightly with additional olive oil and season with salt and pepper to taste. Slice and serve with Frei Brothers Reserve Russian River Valley Chardonnay.

Editor's Note: California Table Wine, Copyright ©2014, Frei Bros. Winery, Healdsburg, CA. All rights reserved.
]]>
http://images.brandpointcontent.s3.amazonaws.com/20903667_thumb.jpg
http://images.brandpointcontent.s3.amazonaws.com/20903667_web.jpg
http://images.brandpointcontent.s3.amazonaws.com/20903667_wide.jpg
2014-09-29T00:00:00
<![CDATA[Think outside the pie tin: 3 surprising ways to savor pumpkin this fall]]>
<![CDATA[

(BPT) - Few flavors say "fall" more clearly and tastily than pumpkin. The squash that's synonymous with autumn is also packed with vitamins, fiber and protein, making it a perfect ingredient for a variety of dishes – not just for everyone's favorite holiday pie. Canned or fresh, pumpkin works in savory and sweet dishes alike.

Americans have been feasting on pumpkins since colonial days, when Native Americans first shared the secrets of this nourishing, easy-to-grow, prolific squash. In fact, along with corn, pumpkin is one of the oldest cultivated crops in the Americas. While early Americans didn't use pumpkins to celebrate Halloween, they did use virtually every part of the squash, from seeds and flowers to the vine and flesh. Today, whether you opt for fresh pumpkin or canned, there are even more ways to enjoy this classic fall food.

Here are three fresh ideas to help you think outside the pie tin this fall, so you can work pumpkin into your meals before the season is over.

Better breakfast

Pie to pudding, pumpkin often gets relegated to dessert dishes. But it's a great way to add seasonal flavor – and a punch of nutrition – to the first meal of the day. Of course, you can always bake up a batch of pumpkin muffins, but why not try giving some other popular breakfast foods the pumpkin treatment?

Protein bars, granola and scones all benefit from the addition of pumpkin. Incorporating the squash into breakfast can be as simple as adding a few tablespoons of pumpkin puree, some pumpkin pie spice and chopped pecans to your morning oatmeal.

If a smoothie gets you going in the morning, it's easy to make a pumpkin smoothie that will deliver flavor, fun and even fiber!

For a quick and healthy pumpkin smoothie, combine with a banana, scoop of yogurt, a spoonful of nut butter, about one-third cup of skim milk, some ice, and cinnamon and honey to taste. For a boost of high-quality protein, throw a raw pasteurized egg in there, too. Try this Pumpkin Smoothie recipe from Davidson's Safest Choice:

Ingredients:

1 banana

1 Safest Choice Egg (because they're pasteurized in a warm water bath, they're safe for all no-bake and no-cook recipes)

1/2 cup low fat yogurt

1/4 cup canned pumpkin

1 tablespoon peanut butter

1/3 cup skim milk

1/2 cup ice

1 teaspoon cinnamon

1 teaspoon honey

Directions:

Combine all ingredients in a blender and blend until smooth.

Exciting treats

Of course, if you want a seasonal treat, it's hard to beat pumpkin. Coffee houses know this, and every year pumpkin pops up on menus across the country. You don't have to shell out $4 per cup for a pumpkin spice latte. Just make your own latte at home and add a couple tablespoons of pumpkin puree and a dash of pumpkin pie spice.

Pumpkin can also be a spirited treat, making its appearance in classic cocktails such as a Pumpkin Martini. For an eggnog guests won't soon forget, try this recipe from Safest Choice Eggs:

Shaken Eggnog Cocktail Recipe

Ingredients:

1/4 cup heavy cream

2 tablespoon milk

1 1/2 ounces brandy, bourbon or dark rum

1 1/2 tablespoon simple syrup or agave nectar

1 Safest Choice pasteurized egg, beaten

1/2 teaspoon vanilla extract

ice to taste

pumpkin pie spice (optional garnish) to taste

Directions:

Place cream, milk, brandy, simple syrup, egg, vanilla and ice in cocktail shaker. Shake well until blended. Pour into two glasses rimmed with pumpkin pie spice, if desired. Dust with additional pumpkin pie spice.

Making it your main squash

If you think squash as a main course begins with spaghetti squash and ends with zucchini casserole, think again. Pumpkin is a great main course ingredient. Whether you're whipping up a hearty batch of pumpkin chili to warm your family on chilly fall days, or adding it for color and flavor to a shrimp curry, pumpkin works as a main course – either as an ingredient or the star of the show.

You can use pumpkin to replace the ricotta in lasagna, creating a nutritious, flavorful and vegan variation on this popular dish. Or, you can stuff a roast pumpkin with your favorite seasonal fillings to serve up a meal that is as eye-catching as it is delicious.

With some creative recipes and the right ingredients, it's easy to find a place for pumpkin on your fall table. For more pumpkin and other no-bake recipes, visit www.safeeggs.com.
]]>
http://images.brandpointcontent.s3.amazonaws.com/20630976_thumb.jpg
http://images.brandpointcontent.s3.amazonaws.com/20630976_web.jpg
http://images.brandpointcontent.s3.amazonaws.com/20630976_wide.jpg
2014-11-11T00:00:00
<![CDATA[Keep your home comfortable for the holidays]]>
<![CDATA[

(BPT) - Holidays make for hectic homes. With family and friends coming in and out, overnight guests staying for days at a time and holiday celebrations going on, it's hard enough to keep up with it all, much less keep your home comfortable and welcoming for all who spend time there. Here are some tips for keeping everyone in your home as comfortable as possible over the holidays - including you.

Set the tone at the front door

Your home's first impression starts at the front door. Once people get past your home's exterior holiday decorations, make sure the interior also extends an inviting atmosphere. Appeal to their senses by creating sights, sounds and aromas that evoke comfort, such as soft, cozy lighting, a crackling fire in the fireplace and the smell of simmering cider on the stove.

Create a comfortable guest room

Keep your guest room at an optimal sleeping temperature so guests remain well rested. About 65 degrees makes for the best sleep, according to the National Sleep Foundation. If your guest room is in a retrofitted area that's difficult to heat or cool, consider a system with more reliable control. American Standard's ductless mini-split systems are ideal for room additions or areas where ductwork is impractical or too expensive to install. The compact wall- or ceiling-mounted units come in single and multi-room configurations that connect to one outdoor unit, for flexible, efficient comfort.

Keep the cupboards well-stocked

With weeks of household activities, everyone needs energy to keep going. Keep a variety of grab-and-go snacks on hand that require no preparation: a big bowl of oranges and bananas; refrigerated snacks like individual sized yogurt or cheese sticks; and protein-packed options like granola or jerky. Keep bagels, peanut butter, jam and cream cheese on hand. Set up a help-yourself coffee station offering a holiday coffee blend, flavored creamers and mugs; keep the coffee maker prefilled and ready to brew.

Bask in a beautiful bathroom

Make your bathroom a haven from the hectic holiday for everyone in the house. Set out hand soaps, lotions and shampoos with pleasant seasonal scents, like apple orchard, spiced pumpkin, cranberry or ever-popular evergreen. Fill a basket with fun bathtub toys for visiting little ones. Replace worn out towels with fluffy new ones. Add a holiday-themed nightlight in the hallway so people can safely make their way to the bathroom during the night.

Avoid heating problems over the holiday

Before the holiday rush begins, take time to seal any leaks from windows and doors to keep warm air in and cold air out. Now is also a good time to make sure your home's entire heating system is in tip-top shape and operating as efficiently as possible, preventing heating problem surprises over the holiday. A qualified American Standard Heating & Air Conditioning dealer can inspect your system and recommend any adjustments to make sure your home stays comfortable throughout the holidays and beyond. Find a dealer near you at www.americanstandardair.com/find-your-dealer.
]]>
http://images.brandpointcontent.s3.amazonaws.com/20194323_thumb.jpg
http://images.brandpointcontent.s3.amazonaws.com/20194323_web.jpg
http://images.brandpointcontent.s3.amazonaws.com/20194323_wide.jpg
2014-10-10T00:00:00
<![CDATA[New ideas to bring your Halloween decor back from the dead]]>
<![CDATA[

(BPT) - Halloween has its fair share of iconic symbols: ghosts, witches, mummies and pumpkins, just to name a few. But if your home decor is becoming just as iconic, it may be time to change it up and take your decorating in a new direction.

There are many directions you can go with a decoration theme. Certainly, the colors of black and orange can be integrated into the decor with the use of pumpkins or candles; these items still scream Halloween and can be displayed elegantly.

Gary LaVasser, academic director in Set & Exhibit Design at The Art Institute of California – Hollywood, a campus of Argosy University, says that while everyone thinks of orange and black, consider the combination of dark red and black. At Halloween, any time black is used it represents scariness. Similarly, the dark red can be symbolic of blood. "For a more sophisticated look, combine dark red arrangements of roses, cover them in black hat veiling so you see the roses through the veil and tie them together with black satin ribbon," he suggests. "If you want to go a little further, place the arrangement on an inexpensive black placemat and drip dark red nail polish from a few rose petals onto the placemat. It will look like the roses are bleeding."

LaVasser also has these tips for alternative but sophisticated Halloween decor:

* Use vintage Halloween toys from the 1930s, 40s or 50s as part of the design. If they are worn they'll have more character. Combine them with garlands of silk fall leaves available at most craft stores, tree branches or wheat and place on mantels or dining tables.

* Paint objects black that normally are not this color. For example, jack-o-lanterns are orange so spray them black for a twist on a familiar item. Also consider painting real flowers black. To make objects more interesting, select different black textures such as matte, glitter, satin, gloss or metallic paints.

* The colors of fall are rich earth tones and these colors are also tied to Halloween. Add a little "punch" by using a deep purple color - it can be an interesting contrast to oranges and gold tones. Also consider using metallic gold, copper and pewter colors. You can paint leaves or pumpkins with these shades as well.

LaVasser adds that one can look for inspiration among different cultures and learn how they celebrate certain holidays or Halloween. A Latino tradition is Day of the Dead, which is observed on November 1st and 2nd. It celebrates family and friends who have passed and the decor includes folk art, candles, colorful flowers and bright ribbons, as well as skeletons," says LaVasser. "This theme offers great options for Halloween."

For more information about The Art Institutes, visit artinstitutes.edu.
]]>
http://images.brandpointcontent.s3.amazonaws.com/18699102_thumb.jpg
http://images.brandpointcontent.s3.amazonaws.com/18699102_web.jpg
http://images.brandpointcontent.s3.amazonaws.com/18699102_wide.jpg
2014-12-19T00:00:00
<![CDATA[Bon appetit: The top 10 restaurant trends for 2015]]>
<![CDATA[

(BPT) - Each year the restaurant industry is full of vibrant change. To better understand what is trending on restaurant menus in 2015, the National Restaurant Association surveyed professional chefs of the American Culinary Federation to get their insight into what food, cuisines, beverages and culinary themes will be hot in 2015.

Here are their top 10.

1. Locally sourced meats and seafood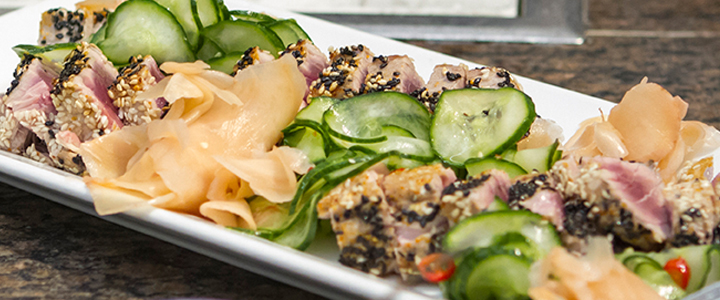 'Local' continues to dominate the industry as 2014's top trend repeats in 2015 – especially when it comes to proteins: pork, poultry, beef, fish, shellfish, you name it. Expect this trend to stay strong throughout the year and into next year as well.
2. Locally grown produce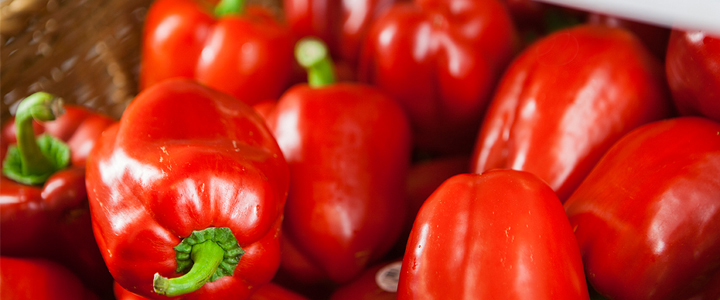 Runner-up for the second year in a row, locally grown produce has been near the top for years. Consumers are more and more interested in where their food is coming from, so it's not surprising this trend is near the forefront once again.
3. Environmental sustainability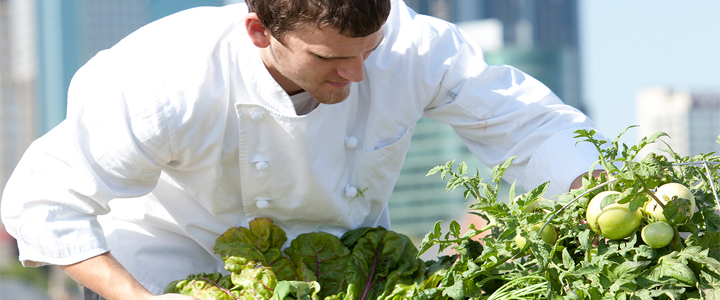 Taste is just one of many factors to consider in today's restaurant industry. Contemporary consumers are more eco-conscious than ever before and this mindset applies to their restaurant choices as well. In fact, 55 percent of restaurant goers say they're more likely to pick a restaurant that offers eco-friendly fare.
4. Healthful kids' meals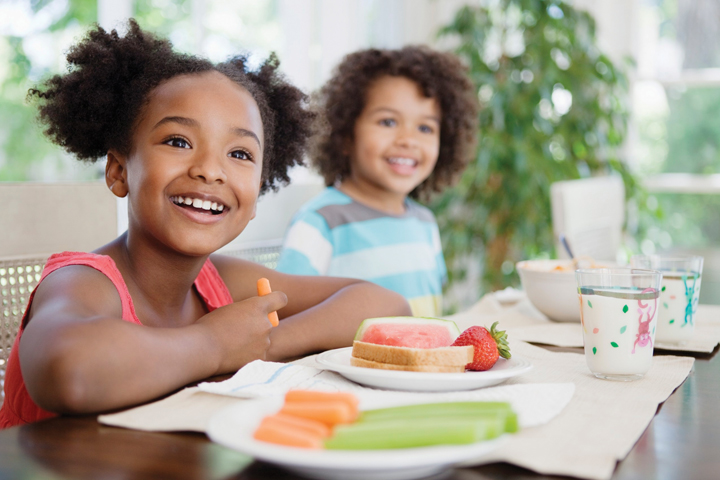 As Americans continue to put increased focus on health and nutrition, more emphasis is being placed on what people eat at a young age. The National Restaurant Association's Kids LiveWell program can help children and their parents make healthful choices at more than 150 participating restaurant brands and 42,000 locations across the country.
5. Natural ingredients/minimally processed food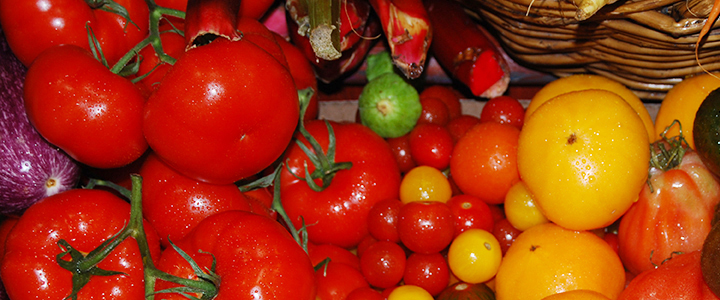 An off-shoot of the popularity of local sourcing, many of today's top chefs are opting to let their ingredients shine in their natural state, showcasing flavors delectable to their guest.
6. New cuts of meat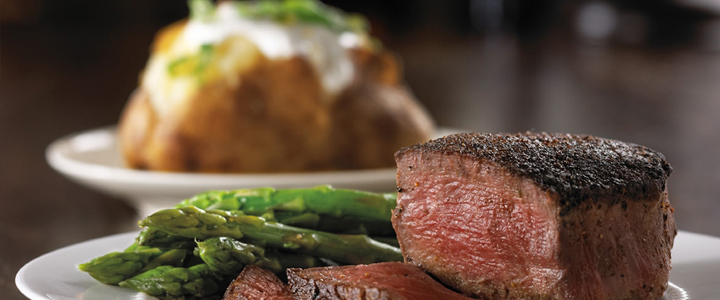 Sirloin cap, teres major and tri-tip may not be household names like T-bone, porterhouse or rib-eye, but you can expect these new cuts of meat to gain in trendiness throughout 2015.
7. Hyper-local sourcing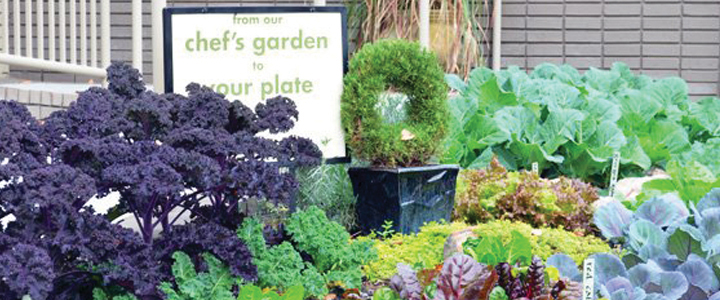 This goes beyond buying fresh produce at the local farmers market. Some restaurants are actually creating their own gardens on the restaurant property, ensuring that freshness remains just a few feet away. Many restaurants are also adding their own house-made food and drinks to menus, showing that it doesn't get more local than their own kitchens.
8. Sustainable seafood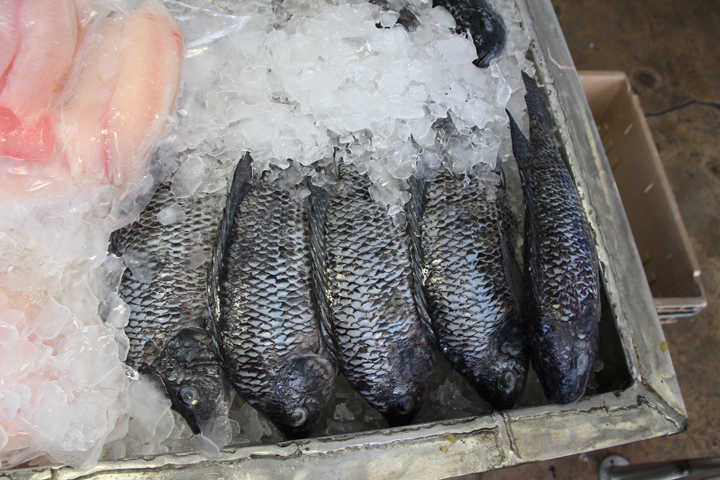 The sustainable seafood movement that began in the 1990s has lost none of its vitality. This trend is likely to stay strong in the years ahead as well.
9. Food waste reduction/management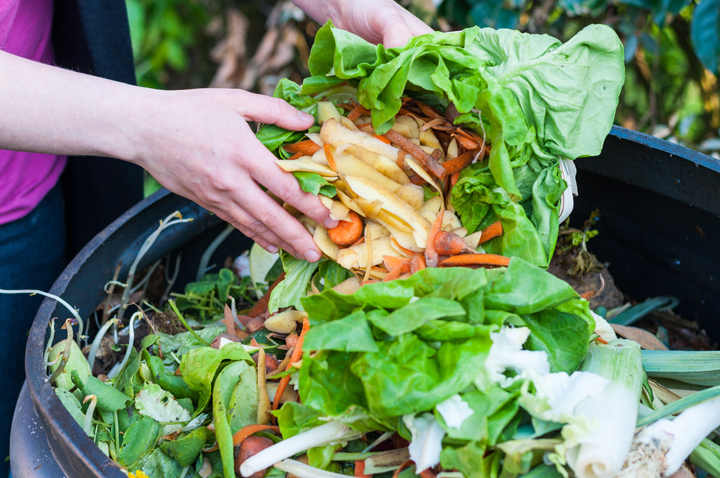 Food waste is the third largest stream of waste in the United States. As the entire country seeks to reduce its carbon footprint, the restaurant industry is following suit. The National Restaurant Association's Conserve program is a resource for owners, operators, chefs, employees and their guests, and it allows them all to explore and learn about food waste reduction in the restaurant business.
10. Farm/estate-branded items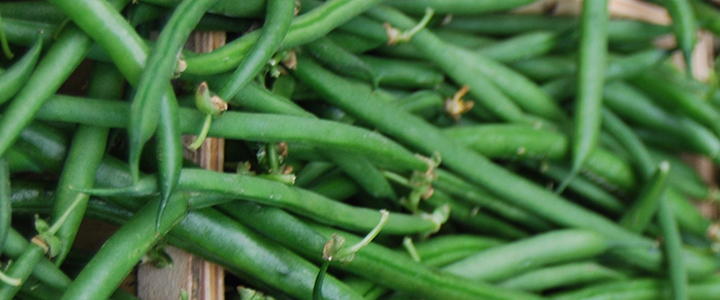 Vineyards have produced wine under their own estate names for generations, and more farms are now starting to produce their own branded produce, meats and herbs, too. This allows chefs to offer new, popular and recognizable brands to their guests.
]]>
2014-10-13T00:00:00
<![CDATA[Getting past the food jargon: Decoding your produce]]>
<![CDATA[

(BPT) - These days, when it comes to produce, the catch words are "local" and "seasonal." Local and seasonal, like fresh and organic, can mean a lot of different things, according to Jim Gallivan, department chair of Culinary Arts at The International Culinary School at The Art Institute of Atlanta and author of several cookbooks, including "The Adventure Cookbook" and "The New Spa Cuisine."

Gallivan offers definitions for the terms:

* Local. Local can be defined as having been grown less than a day's drive from where it's purchased. In general, local is preferable, Gallivan says. It lasts longer because it hasn't spent days traveling across the country or the world to get to you, and less travel means less pollution and fewer wasted resources.

* Seasonal. If you've ever picked your own strawberries, you know there's nothing like that fresh-picked taste. Today, you can get almost any kind of produce at just about any time of the year. Asparagus in December? It's shipped in from Peru, where it's in season. Apples in July? They're pulled from cold storage just for you. But if it's not in season, it's not local, and that means it won't have the great flavor you find in local fresh-picked produce.

* Fresh. We tend to think we should always choose fresh. And if it's local and seasonal, fresh is usually better. But sometimes canned or frozen is a better choice, especially when you're cooking the vegetables or fruit, as opposed to serving them uncooked. For instance, canned tomatoes - especially in the winter when they aren't in season - are probably best. Gallivan says to remember that canned and frozen produce is typically picked and processed at its peak. That means it's going to taste much better than out-of-season fresh produce that has been traveling for days or stuck in cold storage for months.

* Organic. Google the word "organic" and you'll find hundreds of websites with as many variations of meaning. By definition, organic produce has been raised without chemical fertilizers and pesticides, using sustainable agricultural practices. "Natural" is not the same as "organic." Neither is "additive free" or "no preservatives." Moreover, there are different levels of United States Department of Agriculture Organic Certification (www.ams.usda.gov). That means when you shop for organic produce, you need to be aware and read the fine print.

One other important influence on the flavor of modern produce, which is grown on huge farms and packaged in giant processing plants, is the trend toward hybrid varieties bred for looks, shelf life and resilience during shipping. Flavor is not generally a top priority. Gallivan says there are exceptions, and some large agribusinesses do produce flavorful, organic foods.

The bottom line for buying produce: Educate yourself. Know what is in season, what is grown locally and where it can be purchased, and how to determine if something really is organic. To learn more about The Art Institutes schools, visit www.artinstitutes.edu.

Persimmon Sorbet
Courtesy of Jim Gallivan
Yield: 8 servings

Ingredients
4 Fuyu Persimmons

Directions
1. Let persimmons ripen at room temperature until very soft, with their skins almost bursting.
2. With a sharp, serrated knife, cut in half on the vertical axis and wrap each half tightly in plastic wrap.
3. Freeze until solid.
4. About five minutes before serving, remove from freezer and unwrap.

Note: There are two varieties of persimmons - the Hachiya and the Fuyu - and both are seasonal between late fall and early winter. Both are the same earthy orange color. The Hachiya is acorn-shaped with a pointy bottom, and it tends to be hard and astringent, which makes it best for cooking. The Fuyu is shaped like a squat tomato, and upon ripening it becomes very sweet.

Cream of Spinach Soup
Courtesy of Jim Gallivan
Yield: 16 servings

Ingredients:
2 ounces butter, unsalted
2 ounces olive oil
1 leek, cleaned, trimmed, thinly sliced
2 cups fresh spinach packed, or one 10-ounce package of frozen spinach, thawed and drained
3 cups chicken or vegetable stock
3 medium potatoes, peeled, quartered
2 cups half and half
1 teaspoon sour cream per serving
Salt and ground white pepper, to taste
Freshly grated nutmeg

Directions:
1. Heat the butter and oil together.
2. Add leek and saute until soft.
3. Add spinach and stir.
4. Add potatoes and stock, bringing to a boil.
5. When potatoes are soft, puree all and return to simmer.
6. Add half and half and stir.
7. Season to taste with salt and pepper, garnish with sour cream and freshly grated nutmeg.

May be served hot or chilled.
]]>
http://images.brandpointcontent.s3.amazonaws.com/18701754_thumb.jpg
http://images.brandpointcontent.s3.amazonaws.com/18701754_web.jpg
http://images.brandpointcontent.s3.amazonaws.com/18701754_wide.jpg
2014-10-10T00:00:00
<![CDATA[5 affordable entertaining ideas guaranteed to impress at holiday parties]]>
<![CDATA[

(BPT) - The holidays are coming up quickly, and that means there's plenty of reason to celebrate. Whether you're throwing a party for the first time or you're continuing a long-running annual tradition, hosting a festive celebration with friends and family is a lot of work and always worth it. This year, take your party to the next level to truly impress your guests – without breaking the bank.

Consider these five entertaining secrets that expert party planners use to throw unforgettable holiday parties for less:

Themes
Set the stage and get everyone in a festive mood with a great theme. A bit of brainstorming is all you need to figure out the best theme for your celebration. From an outdoor autumn harvest to a New Year's masquerade, the sky's the limit. For a fun twist on holiday celebrations, consider having a favorite movie be the theme for the party. Include the theme on the invitations you send so guests know the details!

Food
Whether you're serving appetizers or planning a full-out feast, food is a party essential. Enhance your food service by renting everything you need for an impressive presentation. Silver food chafers, flatware, serving trays and more are available from your local ARA rental store. The expert staff can make recommendations based on your menu and help you select the perfect items for food and drink. You might even consider renting a few fun extras, such as a chocolate or champagne fountain to really impress guests and make your party stand out.

Entertainment
No great holiday party is complete without entertainment. Let music set the mood by creating a custom playlist. Then amplify those tunes by renting a professional sound system and dance floor to watch guests move and grove. For movie-themed parties, consider renting a projector so guests can view the flick in style! Finally, casino or carnival games are sure way to get everyone involved in the festivities and provide fun for all ages.

Decor
You may already have some decor to use at your holiday-themed party, but to really impress this year, consider fresh ideas for stunning and unexpected decorations. If you prefer the DIY route, visit sites like Pinterest for ideas on how to create beautiful decor. If you're short on time or simply aren't crafty, you can rent table linens, runners and centerpieces. Visit www.RentalHQ.com to learn more about affordable holiday decor rental options. When deciding on decor, don't forget about the importance of lighting. Not only do the right lights create the ideal ambience, they also provide an element of safety and brighten up dark spaces so guests have more room to mingle.

Extras
The extra touches – big and small – are what truly spice up a party and give it that professionally planned feel. Small additions like coat racks eliminate the pile of coats and purses, keeping rooms neat and tidy. Extra chairs ensure guests are comfortable whether they are visiting, eating or drinking. For a truly festive celebration, rent a bar and set up a drink station with all the barware needed to really impress guests. If you're having a big party, don't pack into your house – rent a tent and heaters if necessary and let the good times roll!

Come up with a few fresh ideas and rent some unique items that guests won't expect, and you'll set a new standard for hosting parties among your friends and family.
]]>
http://images.brandpointcontent.s3.amazonaws.com/19002227_thumb.jpg
http://images.brandpointcontent.s3.amazonaws.com/19002227_web.jpg
http://images.brandpointcontent.s3.amazonaws.com/19002227_wide.jpg
2014-12-18T00:00:00
<![CDATA[How to make holiday entertaining simple]]>
<![CDATA[

(BPT) - The holidays are here and parties are in full swing. At this time of year, there can be a lot of pressure to throw memorable parties that will keep people talking into the new year. Many people forget that the real cheer in holiday entertaining is spending time with family and friends.

In fact, 70 percent of people find the best part of entertaining – and the real reason they want to entertain – is spending quality time with loved ones, according to a nationwide Omnibus survey conducted in November of 2014.

So if you're planning an event this year, prevent getting your tinsel in a tangle by keeping these simple tips in mind.

* DIY is A-OK. Want to get everyone in the spirit but your holiday decorations are from the land of misfit toys? Use everyday items you find in your home for a quick, easy and inexpensive way to decorate your table. Fill a vase with fruits, ornaments or pinecones to liven up your centerpiece. Put the finishing touch on your table by using old wine corks as inexpensive place card holders.

* Simple food is good food. Spend less time in the kitchen and more time with guests. According to the survey, more than half of consumers consider a tortilla chips and dip platter a party must-have. Garden of Eatin'(R) Blues corn tortilla chips are made with just three non-GMO ingredients including organic blue corn. They can be paired with a simple seasonal dip made from fresh ingredients. It's a fast, easy and delicious way to make a great dish for any holiday party. Plus, the cleanup is a breeze. Visit the Garden of Eatin'(R) Facebook page for more tips and share how you're keeping the holidays simple.

* Less stress, more fun. The festive parties don't always need to be the most extravagant. Over half of survey respondents say that casual, laid-back parties are the best when entertaining. You don't have to make your list and check it twice to spread good cheer. Instead of holding a gift exchange, try engaging your guests in a photo and story exchange by asking them to share their favorite memory from the past year. Bonus points if you can share a time when someone else in the room made your day.

This holiday season, spend some time with loved ones, and don't stress the mess. Instead, keep party planning simple with easy dishes and decorations.
]]>
http://images.brandpointcontent.s3.amazonaws.com/21029245_thumb.jpg
http://images.brandpointcontent.s3.amazonaws.com/21029245_web.jpg
http://images.brandpointcontent.s3.amazonaws.com/21029245_wide.jpg
2014-12-01T00:00:00
<![CDATA[What parents feed baby can have long-term impact]]>
<![CDATA[

(BPT) - Experts agree that the food babies eat helps set the stage for growth and development, but did you know that it also impacts long-term eating habits and taste development?

Children who consumed fruits and vegetables infrequently and drank sweet drinks during late infancy showed those same habits at age six, according to new data published in the journal Pediatrics. Infants who consumed sweetened beverages more than three times a week at 10-12 months were twice as likely to be obese at age six.

These findings validate the 2008 Nestle Feeding Infants and Toddlers Study (FITS), which also found eating habits are set in early infancy and mimic unhealthy eating habits seen in older children and adults. FITS is the largest, most comprehensive dietary intake survey of over 3,300 parents and caregivers of young children. The FITS findings showed preschoolers are getting nearly one-third (400 calories) of their total daily calories from fats and added sugars, and common childhood foods such as whole milk, cheese and hot dogs are contributing to excessive saturated fat and sodium in young children's diets.

Nutrition expert Dr. Kathleen Reidy, who heads Nutrition, Meals and Drinks at Nestle Nutrition, says, "What you feed your baby now affects them not just today, but tomorrow and beyond. The first years of a child's life are a critical period of development, and instilling good eating habits during this time can help put a child on the path to a healthy future."

For parents and caregivers, Dr. Reidy has some tips to help instill healthy eating habits for young children:

Meal time is game time

* Replace foods high in saturated fat with lean meats, low-fat dairy products and foods high in healthier fats such as avocado, fish and those made with olive, safflower and canola oils.

* Offer a variety of healthy foods, and try to set a good example by eating them yourself. If a child sees mom, dad or siblings eating a nutritious food, she may be more willing to try it.

* Milk is key in children's diets and a top contributor of many important nutrients. Children over the age of two should be offered lower fat options such as one percent and skim instead of whole milk to limit saturated fat intake.

Don't forget the fruits and veggies

* Pick foods low in salt/sodium, such as fruits and vegetables instead of those high in sodium like hot dogs, chicken nuggets and dishes that contain cheese.

* Offer a rainbow of fruits and vegetables for snacks and meals; for mixed dishes, choose items with a serving of vegetables.

* If your baby or toddler resists a new fruit or vegetable, don't fret and try again. It can take up to 10 tries before a child accepts a new food.

A healthy snack attack

* Plan ahead for healthy snacks to take on-the-go. Pack fruit and vegetable pouches for older toddlers.

* Speak with family and other caregivers about limiting sweets and choosing healthy snacks when they are caring for your child.

For additional tips on providing babies and toddlers with the best nutrition and a foundation for healthy eating habits, visit www.gerber.com to learn more.
]]>
http://images.brandpointcontent.s3.amazonaws.com/20779925_thumb.jpg
http://images.brandpointcontent.s3.amazonaws.com/20779925_web.jpg
http://images.brandpointcontent.s3.amazonaws.com/20779925_wide.jpg
2014-10-27T00:00:00
<![CDATA[Inspiration for a simple and delicious Thanksgiving]]>
<![CDATA[

(BPT) - Thanksgiving is all about abundance. It's a time when Americans pull out the stops to celebrate everything they have to be thankful for with a big, delicious meal that will leave everyone at the table saying "Wow!"

This year, with an incredible variety of convenient resources available, ideas and inspiration are also in abundance to help you create an unforgettable feast, whether you're hosting your very first Thanksgiving or your 50th.

"I love preparing for the Thanksgiving feast as much as I love actually eating it. I'm all about finding recipes I trust and figuring out ways to get as much done as possible before my family arrives, so it's effortless and simple to throw the finishing touches together," says Molly Yeh, whose photography and popular musings on easy cooking ideas and adventures from the farm have been featured in Food & Wine, Fresh Style and Saveur. "Like me, most people turn to blogs or Pinterest and informational websites for their Thanksgiving inspiration. These days, there's no need to spend your holiday tied up on a help hotline. You don't have to look far to find easy, creative ways to make this the best Thanksgiving yet."

Starting with the meal's iconic centerpiece - a delicious Thanksgiving turkey - these tips, ideas and resources make hosting so easy that even first-time cooks will feel like five-star chefs.

Simplify with no-fuss ingredients

Semi-homemade ingredients can add to the ease of meal preparation and free you up to spend more time with family and friends. Jazz up pre-made mashed potatoes from your grocer's refrigerated section by adding a teaspoon of chopped fresh rosemary and stirring in creamy Country Crock butter. Add a few custom touches to pre-washed bagged salad mix such as blue cheese crumbles, sliced red onion and bite-sized pears and serve with balsamic vinaigrette dressing for a no-fuss dish with big flavors.

Modern sophistication

If contemporary cuisine is your style, switch out traditional meal elements with more modern versions. Instead of baked sweet potatoes, make a rustic vegetable tart using chopped sweet potatoes, onions and other farm-fresh veggies wrapped in a delicious crust of frozen pre-made puff pastry.

Easy regional cuisine

Regional American cuisines are among the top four "Hot Trends" this year, according to the National Restaurant Association. Give Thanksgiving an easy Tex-Mex twist by making a Southwestern turkey rub using chili powder, cumin and cayenne pepper. If seasoning rubs are new to you, an easy how-to video is just a click away. Round out your dinner theme with cornbread dressing made with diced green chilies and spicy pepperoni.

Gluten-free Thanksgiving goodness

About one in four Americans feels that a gluten-free menu is good for everyone, according to The NPD Group. Everyone at your table, even those with special diets, can enjoy holiday flavors with a delicious gluten-free menu featuring roasted turkey, honey-and-bacon Brussels sprouts, quinoa stuffing with sweet potatoes and honey cranberry sauce.

A simple solution for tender, perfectly cooked turkey

The turkey is the star of your Thanksgiving show, so go for a simple, convenient solution like JENNIE-O OVEN READY Turkey - a turkey that goes directly from your freezer to oven with no thawing, less mess and a perfect result every time. With OVEN READY Turkey, hosts can be confident they'll impress their guests with a tender, perfectly seasoned turkey, allowing them to focus on other elements of the meal, from creative side dishes to tantalizing desserts, or simply enjoy hosting company.

Dazzle them with desserts

Create a feast for the eyes as well as the stomach with simple desserts presented in elegant new ways. Make apple carrot cake cupcakes or individual mini pumpkin cheesecakes and serve them on a beautiful glass pedestal platter. Even a store-bought dessert can make mouths water if it's placed on a gorgeous serving plate.

Add some sparkle

Make your meal - and your guests - truly sparkle by serving delicious cranberry sparkler drinks. Combine two cups cranberry juice cocktail and two cups orange juice with a bottle of champagne or sparkling wine and let the celebration begin.

Go online to get started

For more inspiration, visit the new "Holiday Table" section on JennieO.com - a one-stop destination for entertaining ideas to make any home cook's efforts shine without adding extra hours in the kitchen, including inspirational menus and recipes, plus tips, how-to videos and more.
]]>
http://images.brandpointcontent.s3.amazonaws.com/20815320_thumb.jpg
http://images.brandpointcontent.s3.amazonaws.com/20815320_web.jpg
http://images.brandpointcontent.s3.amazonaws.com/20815320_wide.jpg
2014-10-21T00:00:00
<![CDATA[Tempting and healthy holiday treats]]>
<![CDATA[

(BPT) - The holiday season is a fun and festive time. It's also a time when many people take a timeout from their daily routine to enjoy those tempting treats at family gatherings and office parties. This holiday season, end the year on a high and healthy note with the help of registered dietitian, Lyssie Lakatos.

"If you know desserts at holiday parties are a downfall for you, bring a dessert that uses nutrient-packed ingredients," says Lakatos. "Show guests that nutritious can be tasty and don't be afraid to test out unconventional ingredients like sweet potatoes, beans or zucchini."

Here are a few tips from Lyssie on how to eat, drink and be healthful during the holidays:

* Pre-game with mini meals: One rule of thumb is never show up to a party famished. Have a protein packed snack like a light soup or Eggland's Best Hard-Cooked and Peeled eggs before arriving to prevent hunger pangs. Eggland's Best eggs are a good source of protein and also contain more than double the omega-3s of ordinary eggs. Evidence has also shown that those who eat soup prior to a main course are less likely to overeat during the rest of the meal.

* Cheers to your health: Alcohol can lower your inhibition and increase your hunger at the dinner table. Pay attention to your portion sizes and know your limit. When it comes to wine, remember that one serving is only five ounces. Those being served by someone with a heavy hand can oftentimes end up drinking up to eight ounces or more per pour. If you want to make your drink last twice as long, add sparkling water and ice to your glass and use the "every other" tactic - alternating alcoholic beverages with calorie-free drinks.

* Think outside the cake mix box: If you're in the mood to bake a pie, cake or brownies, try swapping out flour for ingredients like sweet potatoes or black beans, which are good sources of magnesium to help lower stress and are rich in fiber to help flush those holiday indulgences for a flatter-appearing tummy. Also, instead of baking with ordinary eggs, use a nutritionally superior egg like Eggland's Best which have 10 times more vitamin E and 25 percent less saturated fat.

You can find great recipes, including this Eggland's Best Sweet Potato Pie, at www.egglandsbest.com or www.pinterest.com/egglandsbest.

Sweet Potato Pie

Serves 10

Ingredients:

* 2 Eggland's Best eggs (use Eggland's Best because they have four times more vitamin D, which is an important vitamin to have during the dark, winter months)

* 3 small sweet potatoes, roughly 3 ounces each

* 2 tablespoon butter, soft

* 1 tablespoon brown sugar

* 1/2 cup skim milk

* 1 teaspoon vanilla extract

* 1 teaspoon pumpkin pie spice

* 1/2 teaspoon cinnamon

* Oil in a spray bottle or non-stick cooking spray

* 1 9-inch unbaked pie crust

* Nonfat whipping cream (optional)

Directions:

Pre-heat the oven to 350 F. Using a fork, stab each sweet potato several times in separate spots. Place in the microwave for about 6 minutes (depending on your microwave) or until very soft and a knife can easily go through them. Once fully cooked, allow potatoes to cool for roughly 5-7 minutes or until they are not too hot to handle. Using a potato peeler or knife, remove the skin from the potato and cut the potatoes into chunks. Place potato chunks into a medium bowl and add Eggland's Best eggs, butter, brown sugar, milk, vanilla, pumpkin pie spice, and cinnamon. Using a fork or whisk, mix the ingredients together completely. Prepare pie crust according to directions on package. Spray the bottom and sides of the pie pan with non-stick cooking spray or oil and place pie crust in pan. Using a fork, prick bottom of the crust in 3 separate places to prevent bubbles from forming. Pour the sweet potato batter on piecrust evenly. Place in oven for about 20 minutes. Remove pie from oven and stick toothpick or knife in center. If it comes out clean, remove the pie from the oven and allow it to cool. If batter still appears on toothpick or knife, place back in the oven for 5 minutes at a time until toothpick or knife comes out clean. After the pie has cooled, slice it into 10 pieces. If you desire, add whipping cream. Enjoy!
]]>
http://images.brandpointcontent.s3.amazonaws.com/20291682_thumb.jpg
http://images.brandpointcontent.s3.amazonaws.com/20291682_web.jpg
http://images.brandpointcontent.s3.amazonaws.com/20291682_wide.jpg
2014-11-24T00:00:00
<![CDATA[Simple tips to help people with pancreatic cancer eat well]]>
<![CDATA[

(BPT) - What should you make for dinner? Most people ask that question at least once a week. For people with pancreatic cancer, however, daily meal-planning comes with particular challenges, such as ensuring they get enough nutrition and managing issues from their cancer or treatment. If you have pancreatic cancer or care for someone who does, you probably know that it's not always easy to obtain the nutrients needed.

Strategies to promote better digestion and less nausea including consuming small, frequent meals; separating the consumption of beverages and food; and eating slowly. Those symptoms and others, such as loss of appetite and abdominal pain/cramping, are commonly faced by many people with pancreatic cancer as a result of their cancer or treatment and can interfere with getting much needed nutrients.

Additional tips include keeping a food diary to help identify foods that may be triggering pain, discomfort or indigestion, and keeping your mouth clean and healthy with frequent brushing and a simple homemade mouth rinse consisting of 4 cups of water, 1 teaspoon salt, and 1 teaspoon baking soda, to be prepared daily.

"Cooking. Comfort. Care. Nourishment for the Pancreatic Cancer Fight" is an educational program that highlights the unique nutritional issues faced by people living with pancreatic cancer and provides strategies, like those above, to help them. The program, sponsored by Celgene and developed in conjunction with culinary expert Chef Michael Ferraro, the Pancreatic Cancer Action Network, and Meals to Heal, offers tips for managing nutritional challenges, recipes specially developed for people with pancreatic cancer, and how-to videos.

"I jumped at the opportunity to be a part of this program because there's no reason that people with pancreatic cancer shouldn't have tasty, nutritious food that is easy to prepare," says Chef Ferraro, who witnessed firsthand the nutritional challenges resulting from pancreatic cancer after his mother was diagnosed.

Ferraro worked with registered oncology dietitian Jessica Iannotta at Meals to Heal to create Turkey Sweet Potato Hash, a nutrient-dense dish that is a good source of protein and B vitamins, that can help boost energy – especially important because of the fatigue that patients can experience. In addition, the cooked apple and sweet potato provide fiber that is easily tolerated and full of antioxidants like beta-carotene and quercetin.

Simple meals like shakes and smoothies are often helpful ways for people with pancreatic cancer to get the nutrients they need. A Peaches and Cream Smoothie combines the potassium and fiber benefits of peaches and bananas along with soluble fiber from rolled oats, which can help alleviate loose bowel movements and promote regularity. Protein powder can be added for additional nutritional value, if approved by a patient's healthcare team.

Visit www.pancan.org/cooking-comfort-care and www.Pinterest.com/Celgene to view the recipes and additional tips. There are also videos of Chef Ferraro and Jessica Iannotta demonstrating how to prepare these and other dishes as well as offering ideas on ways to adjust the recipes.

The Cooking. Comfort. Care. Nourishment for the Pancreatic Cancer Fight program was created by Celgene Corporation in collaboration with the Pancreatic Cancer Action Network, Meals to Heal and Chef Michael Ferraro. The recipes and tips featured were developed by registered dietitians who are board-certified specialists in oncology nutrition, along with Chef Ferraro. The content is for information purposes only and is not intended to be a substitute for professional medical advice, diagnosis or treatment. Talk to your healthcare team for nutritional advice or specific questions you have about managing your condition or that of a loved one.
]]>
http://images.brandpointcontent.s3.amazonaws.com/20916860_thumb.jpg
http://images.brandpointcontent.s3.amazonaws.com/20916860_web.jpg
http://images.brandpointcontent.s3.amazonaws.com/20916860_wide.jpg
2015-01-15T00:00:00
<![CDATA[Triple play: 3 ways to add flare to traditional game-day fare]]>
<![CDATA[

(BPT) - When the holiday lights fade for another year, the excitement really begins with the arrival of big games and tournaments in top winter sports like football, basketball and hockey. If you'll be playing game-day host for your team of fans, you know the flavors of the food you serve are as important as the clarity of your flat-screen TV.

In fact, studies show that many football fans say they associate a special food or snack with their favorite team. To be a great game-day host, it's important to serve the snacks and foods your guests will love. At the same time, you want to put your culinary stamp on the occasion.

Here are three simple ways to score big by adding some flare to traditional game-day fare:

1. Stay in the safe zone with some standby dishes and toss in some new options.

Not every play of your game-day meal needs to be a scoring pass. Try serving some reliable favorites – like your guests' favorite buffalo hot wings – along with appetizers or desserts they may not have tried before. You can also ensure success with every course by serving a standby beside something new. By giving guests the option to stick with favorites or taste something new, you can fill their stomachs and let them focus on the game at the same time.

2. Mix up beverage excitement with some game-day drinks.

The beverage table can often be overlooked, yet it is a great spot to add some excitement. Try creating your own game day drink. It can be as easy as renaming your favorite beverage with fun, sports-themed names like "touchdown tea" or "coach's cooler." Round out your drinks station by offering cups or straws in your favorite team's colors.

3. Slap some sophistication on popular game-day grub.

Some dishes simply must be on the menu for any game-day celebration: wings, sliders, chips and dip and pizza. A touch of sophistication can elevate these staples to something fresh and exciting. Try glazing wings with a new flavor, such as soy-ginger or chili lime. Mix things up with a variety of veggie chips (instead of just potato) and gourmet dips like crab and artichoke. Or upgrade everyone's favorite handheld and replace the ground beef in your sliders with lean turkey.

For dishes that are both grown-up and game-day gourmet, try these recipes from the 47th Pillsbury Bake-Off(R) Contest.

Grilled Potato and Roasted Salsa Verde Pizza

by Greg Fontenot of The Woodlands, Texas, winner of the $5,000 Crisco is Cooking(TM) Award

Prep time: 30 minutes

Total time: 50 minutes

Serves 4.

Ingredients:

1 pound tomatillos, husks removed, rinsed, coarsely chopped

4 tablespoons Crisco(R) Pure Olive Oil

1 bag (11 ounces) Green Giant(TM) Steamers(TM) frozen backyard grilled potatoes

1 teaspoon Watkins(TM) Ground Cumin

1/2 cup chopped fresh cilantro

1 can Pillsbury(TM) refrigerated classic pizza crust

2 cups (8 ounces) shredded mozzarella cheese

Directions:

Set oven control to broil. Spray 15x10x1?inch pan with Crisco(R) Original No?Stick Cooking Spray. Place tomatillos in pan and toss with 2 tablespoons of the oil. Broil 3-4 inches from heat for 9-12 minutes, turning once, or until tender and starting to brown.

Heat oven to 400 F. Brush large cookie sheet with 1 tablespoon of the oil.

Microwave frozen potatoes as directed on bag 3-4 minutes to thaw. Cut larger pieces of potato into bite-sized pieces. In medium bowl, mix potatoes and cumin.

Place tomatillos, cilantro, 1/2 teaspoon salt and 1/4 teaspoon pepper in a food processor or blender and cover. Process until smooth.

Unroll dough on cookie sheet. Press to form 12x8 ?inch rectangle. Spread 1/2 cup tomatillo salsa over rectangle. Sprinkle with cheese. Top with potato mixture. Drizzle with remaining 1 tablespoon oil.

Bake 12-22 minutes or until cheese is melted and crust is golden brown. Serve with remaining tomatillo salsa.

Spinach Turkey Sliders with Lemon Yogurt Sauce

Prep time: 25 minutes

Total time: 45 minutes

Serves 10.

Ingredients:

1 can Pillsbury(TM) Grands!(TM) Jr. Golden Layers Butter Tastin'(TM) refrigerated biscuits (10 biscuits)

4 tablespoons Crisco(R) Pure Olive Oil

2 teaspoons Watkins(TM) Sesame Seeds

1 box (9 ounces) Green Giant(TM) Steamers(TM) frozen chopped spinach

1 1/4 pounds ground turkey

2 containers (5.3 ounces each) 100-calorie fat-free lemon Greek yogurt, stirred

1/4 teaspoon Watkins(TM) Garlic Powder

Directions:

Heat oven to 400 F. Separate dough into 10 biscuits and place 2 inches apart on ungreased cookie sheet. Brush tops of biscuits with one teaspoon of the oil. Sprinkle with sesame seeds and press in lightly. Bake eight to 11 minutes or until golden brown.

Meanwhile, microwave frozen spinach as directed on box for 3 to 4 minutes to thaw. Drain well and squeeze dry with paper towels. In large bowl, gently mix spinach, ground turkey, 2 tablespoons of the yogurt, the garlic powder, 1 1/4 teaspoons salt and 1/4 teaspoon pepper just until combined. Shape mixture into 10 (3-inch) patties.

In 10-inch nonstick skillet, heat two tablespoons of the oil over medium-high heat. Add 5 patties and cook 4 to 6 minutes, turning once, until meat thermometer inserted in center of patties reads 165 F. Drain on paper towel-lined plate. Repeat with remaining oil and patties.

In small bowl, mix remaining yogurt, 1/4 teaspoon salt and 1/4 teaspoon pepper until blended. Split biscuits and spread 1 tablespoon yogurt sauce over cut side of each bottom biscuit. Fill biscuits with patties. Serve with remaining yogurt sauce.

For more great game-day recipes, visit www.bakeoff.com.
]]>
http://images.brandpointcontent.s3.amazonaws.com/20001532_thumb.jpg
http://images.brandpointcontent.s3.amazonaws.com/20001532_web.jpg
http://images.brandpointcontent.s3.amazonaws.com/20001532_wide.jpg
2015-01-07T00:00:00
<![CDATA[Do your eggs come from happy hens? [Infographic]]]>
<![CDATA[

(BPT) - When it comes to eggs and the hens that lay them, you hear a lot of terms bandied about: cage-free, farm fresh, organic and free range, to name a few. One term you likely haven't heard is Hendependence. This means giving hens the freedom to enjoy the things that come naturally – like be outside on the grass and under the sun, flap their wings, take dust baths, and just hang out in the shade with other hens.
If you've never heard of Hendependence, or you're ready to learn more, follow the Happy Hen's Manifesto here:



]]>
2014-10-28T00:00:00
<![CDATA[Help prevent and manage diabetes with an active and healthy lifestyle]]>
<![CDATA[

(BPT) - There's nothing better than sitting before a steaming plate of delicious-smelling food and taking that first, delectable bite. Now imagine joining your family every night and sharing that delicious meal you prepared yourself.

Home-cooked meals are important to your family and their health, especially if you have a family member with diabetes. That's because when you prepare your own foods, you can control the cost and the nutrients you eat while also ensuring the meal is delicious and satisfying for everyone in the family.

November is American Diabetes Month, and the American Diabetes Association is promoting America Gets Cooking(SM) to Stop Diabetes(R), which is presented by Sun Life Financial.

The initiative is designed to engage and inspire people to live a healthier, more active lifestyle in order to help prevent type 2 diabetes and manage all types of diabetes. The website, www.diabetesforecast.org/adm, has daily and weekly tips for everyone in your family to keep their momentum going through the month and longer. Here are some tips you can follow this holiday season and beyond to incorporate healthy eating and physical activity into your family's lifestyle.

* Investigate healthy new recipes – It's fun to try new foods, and when you cook them yourself, you know exactly how healthy they are. You might even find something to serve for the holiday meal over Thanksgiving or Christmas. In November, each Wednesday you can vote on recipes that you'd like to see served for a holiday meal. The winners will be unveiled at the end of the month. You can also check out healthy new recipes at Recipes for Healthy Living.

* Get moving after dinner – When dinner is finished, take time to go for a walk together as a family. Maintaining an active lifestyle is important for preventing type 2 diabetes and managing all types of diabetes. If your schedule is too full for a walk every night after dinner, consider replacing it with something equally actionable like vacuuming the house or mowing the lawn.

* Explore new aisles at the grocery store – When you do your weekly shopping at the grocery store, there are aisles that cater to healthier eating better than others. First, think about sticking to the exterior of the store, where you will find the produce, dairy and meat sections. Second, visit the spice aisle, which provides you with the mouthwatering ingredients your family will love. Finally, take a shopping list with you and stick to it. With a prepared list that captures the ingredients you'll need all week, it will make your shopping trip much easier.

* Read the labels – Labels on food products at the grocery store tell you so much more than just calories. And for people with diabetes, this information is extremely important for managing their disease. For example, the carbohydrates can help an insulin-dependent person better calculate his dosage. And many people with diabetes also carefully monitor their sodium intake – another item found on the label.

* Calculate your savings – Eating at home can save you so much, and not just money. As you begin preparing more of your own meals, add up your savings in groceries versus restaurant costs, as well as calorie and carbohydrate reductions.

While recognizing American Diabetes Month, keep these tips in mind to help your family better prevent and manage the disease. Visit www.diabetesforecast.org/adm to find more daily tips and facts from the American Diabetes Association.
]]>
http://images.brandpointcontent.s3.amazonaws.com/19223248_thumb.jpg
http://images.brandpointcontent.s3.amazonaws.com/19223248_web.jpg
http://images.brandpointcontent.s3.amazonaws.com/19223248_wide.jpg
2015-01-20T00:00:00
<![CDATA[Favorite flavors warm up winter recipes]]>
<![CDATA[

(BPT) - When you think of favorite winter dishes, what comes to mind? Do hearty soups and bold coffee seem like the best sources of warmth to sustain you through winter's chill? For dishes that create comfort and warmth, don't rule out one of the most-loved American flavors: peanut butter. Peanut butter adds flavor and flare to many dishes, from baked treats to main courses and everything in between.

Another secret staple of American cooking that adds rich flavor to dishes is sweetened condensed milk, a delicious blend of milk and sugar. This versatile ingredient provides a fool-proof base to favorite pies, fudge and more.

Peanut butter and sweetened condensed milk were front and center in two award-winning recipes from the recent 47th Pillsbury Bake-Off(R) Contest. Brenda Watts of Gaffney, South Carolina, was named the Jif(R) Peanut Butter Award Winner for her Macaroon-Peanut Butter-Chocolate Tartlets, and Barbara Estabrook of Rhinelander, Wisconsin was the Eagle Brand(R) Signature Recipe Award Winner for her Peanut and Pretzel-Peanut Butter Thumbprints.

Both recipes are simple to make and require little preparation time – a definite bonus during cold winter days. Try these recipes for a comforting treat this winter:

Macaroon-Peanut Butter-Chocolate Tartlets

by Brenda Watts of Gaffney, South Carolina

Prep time: 30 minutes

Total time: 1 hour, 10 minutes

Ingredients:

2 cups flaked coconut

1 roll Pillsbury(TM) refrigerated peanut butter cookie dough

2 8-ounce containers mascarpone cheese

3/4 cup powdered sugar

1 1/2 teaspoons Watkins(TM) Coconut Extract

1 cup Jif(R) Whips Whipped Peanut Butter and Chocolate Flavored Spread

Directions:

Heat oven to 350 F. Line 20 regular-sized muffin cups with Reynolds(R) Foil Baking Cups. Line cookie sheet with Reynolds(R) Parchment Paper and spread 1/2 cup of the coconut on the cookie sheet. Bake for 5-7 minutes, stirring occasionally, until golden brown. Remove to a plate to cool.

Place the remaining 1 1/2 cups of coconut in a shallow bowl. Shape the cookie dough into 20 balls about 1 1/2 inches in diameter. Roll each ball in the coconut, pressing the coconut lightly into the dough. With floured fingers, press the dough balls into the bottom and halfway up the sides of the muffin cups. Bake for 10-16 minutes, or until golden brown. Cool for 3 minutes. Remove from pans to cooling racks. Cool completely, about 15 minutes, and then remove the foil baking cups.

In a small bowl, use a whisk to beat 4 ounces (1/2 cup) of the mascarpone cheese, 1/4 cup of the powdered sugar and 1/2 teaspoon of the coconut extract until smooth. Set aside.

In a large bowl, use an electric mixer on medium speed to beat the remaining 12 ounces (1 1/2 cups) of mascarpone, chocolate spread, remaining 1/2 cup of powdered sugar and remaining 1 teaspoon of coconut extract for 1-2 minutes or until smooth. Spoon about 2 tablespoons of the chocolate mixture into each cookie cup. Top with 1 teaspoon of the mascarpone mixture, sprinkle with the toasted coconut. Store covered in the refrigerator.

Yield: 20 servings

Peanut and Pretzel-Peanut Butter Thumbprints

By Barbara Estabrook of Rhinelander, Wisconsin

Prep time: 30 minutes

Total time: 1 hour, 35 minutes

Ingredients:

1 (14-ounce) can Eagle Brand(R) Sweetened Condensed Milk

1/2 cup Jif(R) Creamy Peanut Butter

1 teaspoon Watkins(TM) Pure Vanilla Extract

1 roll Pillsbury(TM) refrigerated peanut butter cookie dough

2/3 cup chopped, unsalted, roasted peanuts

1/2 cup coarsely chopped mini-pretzel twists

1/2 cup milk chocolate chips

Directions:

Heat oven to 350 F. In a 1-quart, heavy saucepan, heat condensed milk and peanut butter over medium to low heat for 8-10 minutes, stirringly frequently, until slightly thickened. Remove from heat and stir in vanilla until well blended. Refrigerate for about 20 minutes or until thickened.

Meanwhile, in a large bowl, break up cookie dough. Add peanuts and pretzels, and mix with a wooden spoon or knead by hand until well blended. Shape dough into 30 balls about 1 1/4 inch in diameter. Place dough balls 2 inches apart on ungreased cookie sheets. Bake 5-10 minutes or until edges are golden brown. Remove from oven and immediately place an indentation in each cookie by pressing in the center with the back of a teaspoon. Cool for 2 minutes and remove from cookie sheets to cooling racks. Cool completely, about 20 minutes.

Place peanut butter mixture into a large, resealable food-storage plastic bag. Cut off a small corner of the bag. Squeeze the bag to pipe about 1 tablespoon of the mixture into the center of each cookie to fill the indentation.

In a small, microwave-safe bowl, heat chocolate chips uncovered on high for 40-60 seconds, stirring once, until chips can be stirred smooth. Place melted chips in a small, resealable food-storage plastic bag. Cut off a tiny corner of the bag and squeeze the bag to drizzle melted chips over the cookies. Let stand 10 minutes. Store covered.

Yield: 30 servings

For more great dinner, dessert and appetizer recipes, visit www.bakeoff.com.
]]>
http://images.brandpointcontent.s3.amazonaws.com/20000301_thumb.jpg
http://images.brandpointcontent.s3.amazonaws.com/20000301_web.jpg
http://images.brandpointcontent.s3.amazonaws.com/20000301_wide.jpg
2014-11-12T00:00:00
<![CDATA[The only secret you need to know for successful holiday meal planning]]>
<![CDATA[

(BPT) - You don't need the juggling skills of a big-top performer in order to host a successful holiday gathering. Careful planning, time management and an eye for adding quick and easy 'homemade' touches will make your gathering one for the memory books, while still having plenty of time to enjoy the company of your guests. Don't let poor planning leave you cooped up in a hot kitchen while everyone else revels in the joys of the season.

"The secret to holiday meal time-management is simple: Know where to spend and know where to save, without sacrificing the homemade taste" says Victoria Hudgins, an entertaining expert. "Reducing time spent on certain aspects of the meal can allow you to invest more in other areas. For example, instead of spending hours making a homemade dessert, consider a high-quality store-bought pie and some whipped topping to put your own special touches on at home and achieve the homemade look and taste."

Victoria offers these tips on how to balance meal prep time:

Save on an already "homemade" dessert: The last course of the meal is your final chance to wow guests, but many of the most impressive holiday desserts are also the most time-consuming to prepare. You can serve an outstanding dessert with virtually no prep time and without losing the truly homemade taste, thanks to frozen brands like Marie Callender's. Along with the homemade scent and flavor, Marie's starts your 'homemade' pie for you, allowing time to add your own special touches such as sugar cookie cutouts placed on the pie before baking. For additional homemade elements, be sure to choose varieties that have those special touches you would add if you were doing the baking – like hand-picked apples and hand-placed chocolate curls.

What to do with the time you save: Invest in making a main course that will leave guests impressed and full. The extra hour you save on dessert prep could be just enough time to add flare to the turkey, holiday ham or even some knock-out steaks.

Save on appetizers: Appetizers set the tone for the meal, so they need to be appealing. On the other hand, you don't want guests to fill up on them and have no room left for the main course. Keeping appetizers light and simple saves room in guests' tummies and saves you time, too. Serve simple two-ingredient appetizers or even store-bought options to minimize prep time.

What to do with the time you save: Put the time-savings toward more sophisticated side dishes. Along with traditional family favorites like stuffing and mashed potatoes, try something new that might require a bit more prep and longer cooking time, such as a winter squash souffle.

Save on topping off your holidays dishes: No one wants to serve dull dishes, and you don't have to spend a lot of time to add pizzazz. Simple touches, like adding Reddi-wip, can transform a variety of dishes. For example, basic eggnog gets a pop of mint flavor and festive color with Reddi-Wip peppermint chocolate egg nog. A whoosh of topping sprinkled with crushed peppermint candies creates a joyful touch on this jazzed-up holiday favorite. Best of all, adding this real cream goodness is just 15 calories.

What to do with the time you save: Add more pizzazz to holiday decorating. Create a stunning centerpiece for the table featuring holiday items like fresh pine branches, scented pine cones, pillar candles in holiday colors and even Christmas balls. Incorporate festive touches in table settings, such as napkin holders made from a single artificial poinsettia blossom and holiday ribbon, chair covers in holiday patterns, and place card holders made from pine cones.

Save on invitations. Instead of the time and money you would invest in choosing, preparing and mailing paper invitations, use e-invitations instead. It's easy to find free online services that allow you to create and send digital invitations, and many even track responses and maintain an up-to-date guest list.

What to do with the time you save: Perfect your holiday playlist. Holiday music playing in the background can underscore the mood of your holiday event. With the time you've saved on invitations, you'll have plenty of opportunity to peruse online playlists and find the perfect mix of holiday songs – traditional, instrumental, country or contemporary – to accompany the festivities.

"Getting ready for holiday guests doesn't have to be stressful and time-consuming," Hudgins says. "Substitutions like frozen desserts, additions such as whipped topping, and some smart time management can help you make the most of your prep time, so that you have more precious moments with those you love."
]]>
http://images.brandpointcontent.s3.amazonaws.com/20804242_thumb.jpg
http://images.brandpointcontent.s3.amazonaws.com/20804242_web.jpg
http://images.brandpointcontent.s3.amazonaws.com/20804242_wide.jpg
2014-11-10T00:00:00
<![CDATA[Meal-planning hacks to help you dine fast and healthy]]>
<![CDATA[

(BPT) - A fast pace and busy schedule may make you think that frequenting restaurants and fast food spots is faster than cooking at home. But it is possible to reduce the time you spend in the kitchen – and the money you spend from your wallet. Planning meals ahead of time, making one large grocery trip each week and taking a few hours on the weekend to prep your food for the upcoming week can help ensure that you have dinner on the table quickly, no matter how busy your weeknights get.

To make meal-planning easy, keep these time-saving hacks in mind:

Keep low cost, highly versatile ingredients on hand

Beans: Not only are they a great source of protein, but you can use them in a variety of dishes, including salads, soups and chili.

Grains: Easy to buy in bulk for extra savings, grains such as quinoa, brown rice or barley store easily in an air-fresh container and can serve as a foundation to any meal.

Frozen steam-in bag veggies: You'll need a side for that roast chicken. Frozen vegetables offer the same nutritional value as fresh ones with the convenience of microwave cooking in less than five minutes. What's more, you can use them to make a variety of meals from pasta dishes to casseroles. Consider new Alexia Parmesan Peas, French Herb green beans or Italian Herb Corn with Sun-Dried Sweet Tomatoes.

Diced tomatoes: The vine-ripened taste of diced tomatoes, like Hunt's, can easily combine with frozen veggies and beans for a soup. Saute them with onions, or quickly puree them for a homemade pasta sauce.

Flavor your entrees faster

Some say fresh herbs make everything better. But when herbs aren't in season or you feel too time pressed to go beyond the dried spice bottles, consider these time-saving seasoning tips to elevate your entree. Peel garlic cloves faster by quickly crushing them with your hands and tossing the cloves into a big bowl. Flip another bowl upside down to cover the garlic-filled bowl. Shake the two bowls together vigorously for 10 seconds. The garlic should emerge perfectly peeled.

Want to extend fresh herbs beyond the season? Add herbs such as cilantro or basil to ice cube trays and fill with olive oil before freezing. Simply pop out individual cubes when sauteing vegetables, cooking pasta or roasting meats.

Repurpose leftovers

Don't stress yourself out making a new meal when you still have some left from the last one. You can also get creative and combine leftovers to prepare new meals. Try throwing yesterday's chicken into your favorite whole-wheat pasta. Or, use leftover potatoes, like Alexia Smart Classics Tri-cut Potatoes, for a breakfast mix-up that will surprise your family. All you'll need are a few staples from the refrigerator like ham, onion and green pepper and voila.

Map out your meal

Look for ways to cook once and have enough food for the rest of the week. Making dishes in bulk and freezing them or cooking up a big batch of protein to incorporate into several different meals are all ways you can make a day in the kitchen stretch into meals for the week.
]]>
http://images.brandpointcontent.s3.amazonaws.com/20725414_thumb.jpg
http://images.brandpointcontent.s3.amazonaws.com/20725414_web.jpg
http://images.brandpointcontent.s3.amazonaws.com/20725414_wide.jpg
2014-11-05T00:00:00
<![CDATA[Have food allergies? Top tips for dining out and cooking at home]]>
<![CDATA[

(BPT) - An estimated 15 million people in the United States, including one in 13 children, suffer from food allergies, according to Food Allergy Research and Education (FARE). A wide range of reactions to food allergens can provide a unique set of challenges when dining out and even cooking at home. How can someone with food allergies still enjoy foods safely at home and while away?

Culinary professionals from The Art Institutes system of schools provide tips for navigating menus and recipes.

Dining out

"One of the most important things for people with food allergies is to be vocal about those food allergies," says chef Jennifer Brooks-Stadler of The Illinois Institute of Art – Chicago. She says to make your allergies known, not only because of substitutions but also to ensure your meal hasn't been prepared using cookware and utensils that have come in contact with the food you are allergic to.

"Ten or more yeas ago, the restaurant industry wasn't very receptive to food allergies, intolerances and menu item substitutions. Today, this is not the case," says chef Andrew Dole of The Art Institute of Colorado. "The consumer is in the driver's seat when it comes to ordering meal alterations."

To make dining experiences easier, Dole recommends looking up the menu or calling ahead to ask questions. Diners should also keep in mind that if they make special requests, they should allow for extra cooking time.

Dole also advises having a few go-to restaurants where you can get a meal without a hassle. "This doesn't mean that trying out new restaurants is out of the question, but at peak meal times or on busy nights of the week, it doesn't hurt to go with what one knows," he says.

In the kitchen

Brooks-Stadler says there are three ways to work around a food allergy: reduce, replace or eliminate. "The home cook needs to know what they like and be willing to experiment a little," she says. "There will be some fails."

Eggs and nuts are two common food allergens but there are ways to work around them when cooking at home. "The egg is a very versatile ingredient that provides structure, binding and leavening," says Dole. "Substituting for one or two eggs requires knowing what role the egg is playing in the recipe." For more than two eggs, Dole recommends looking for a new recipe that doesn't incorporate eggs.

Brooks-Stadler says you can substitute fruit and vegetable purees such as applesauce, pumpkin or squash for breads and baking. These purees can also be used when making homemade pasta.

For eggs being used as a binder, Dole suggests using a mashed banana, Xantham gum or another thick mashed or pureed fruit substitute. Applesauce works well to contribute moisture, and if the egg is the leavening element in a recipe, a small amount of baking powder can be used.

"A lot of people have different levels of allergies to nuts. Maybe you can't have almonds, but you can have peanuts," says Brooks-Stadler. She recommends substituting seeds and seed butters for nuts and nut butters.

Dole adds that seeds are crunchy with a good fat content, making them a great nut substitute in salads, baking and for garnishes. To replace the healthy fats found in nuts, olives, olive oils, canola oils and avocados will do the trick.

"I'd tell anyone with a food allergy or intolerance to ask for what you want. Be up front, and don't hide it. It isn't worth the consequences," says Dole. Brooks-Stadler agrees, "The best thing I would recommend to people is to be aware and hyper-vigilant. Listen to your body."

For more information about The Art Institutes, visit artinstitutes.edu.
]]>
http://images.brandpointcontent.s3.amazonaws.com/18709564_thumb.jpg
http://images.brandpointcontent.s3.amazonaws.com/18709564_web.jpg
http://images.brandpointcontent.s3.amazonaws.com/18709564_wide.jpg
2014-11-03T00:00:00
<![CDATA[The key to an easy, stress-free and great Thanksgiving: a to-go feast]]>
<![CDATA[

(BPT) - More than half of all Americans will feast on takeout this Thanksgiving, according to the National Restaurant Association. It's easy to guess why. All the things we love about takeout – such as convenience and time-savings – are doubly valuable during the busy holiday season.

Holiday takeout can be a time-saving, fuss-free and low-labor way to have a great meal without spending a lot of time in the kitchen. Less time preparing a meal and cleaning up afterward means more time to spend with loved ones so you can do the things you enjoy during the holidays. Still, holiday takeout requires some planning to get it right.

"Thanksgiving is a busy day for restaurants, too, so it pays to put some thought into your holiday to-go plans," says Bill Kintzler, chef for Cracker Barrel Old Country Store. "In fact, Thanksgiving is the busiest day of the year for our restaurants. We expect we'll serve about 1.4 million meals over the nine day Thanksgiving holiday season."

Kintzler offers some advice to ensure your holiday takeout is a success:

* Place your order on time. Call at the last minute and the restaurant may no longer have availability – and you may find yourself preparing your own holiday meal. Cracker Barrel advises customers to order at least 24 hours before the holiday.

* Calculate how much food you'll need for the number of guests you anticipate – and don't forget to allow extra for leftovers. Generally, you should allow a pound of turkey per adult guest, a few ounces of side dishes per guest, and at least one slice of pie (about a 3-inch wedge) per guest. Ask the restaurant how many guests their takeout meal should serve, and request information on portion sizes.

* Get a clear list of what's included in your order, and find out if substitutions are allowed. For example, if your family loves turkey but doesn't eat as much stuffing, will the restaurant allow you to order additional meat and gravy and cut back on other trimmings? Will the order include entree, sides and bread? Cracker Barrel's Thanksgiving To-Go meal includes turkey breast, cornbread dressing, gravy, sugar-cured ham, cranberry relish, and a choice of sides and biscuits, corn muffins or a sourdough loaf.

* Confirm your order a day or two before the holiday – especially if you've placed it well in advance. Some restaurants may offer email or text-message confirmations, but you should also be able to call and quickly confirm the order with the restaurant.

* Order from established restaurants and/or caterers that have a track record of providing good food and service. Getting your takeout meal from a restaurant where you've already dined and had a good experience can help you be more confident that you'll get a great meal.

* Ask the restaurant for detailed reheating instructions and follow them to ensure the best results.

* Don't forget that you can always personalize your takeout meal by adding one or two side dishes of your own, as well as appetizers or a traditional family dessert.

"The holidays are supposed to be about spending time with loved ones," Kintzler says. "Having someone else prepare your Thanksgiving meal can help you spend more time with family and friends and less time in the kitchen!"

To learn more about Cracker Barrel's Thanksgiving menus – both in the restaurant and To-Go – visit www.crackerbarrel.com.

SIDEBAR

So you're going to order takeout this Thanksgiving. Have you thought of what you'll do with the time you'll be saving? Here are a few fun ideas:

* Instead of shopping for all the food and ingredients you would need to prepare your own meal, use that hour to treat yourself to a manicure or pedicure.

* No more staying up late the night before to get the bird ready for the oven tomorrow – so snuggle up with a good book instead.

* Takeout makes cleanup a breeze, so use that saved time to clean up on bargains at all those Thanksgiving Day sales.

* Cooking a holiday meal usually means more than one last-minute grocery store run to get something you forgot or ran out of. Since takeout requires just one trip to the restaurant and home, why not use the time and gas you saved to take a drive and enjoy the fall colors?
]]>
http://images.brandpointcontent.s3.amazonaws.com/18434667_thumb.jpg
http://images.brandpointcontent.s3.amazonaws.com/18434667_web.jpg
http://images.brandpointcontent.s3.amazonaws.com/18434667_wide.jpg
2014-11-16T00:00:00
<![CDATA[Sweeteners 101: Your guide to baking with sweeteners this holiday season]]>
<![CDATA[

(BPT) - With so many sweeteners on the market today, it's hard to know what to buy. This holiday season is a great time to learn about sweeteners and get creative in kitchen. Understand the various natural sweeteners and what their benefits are, as well as the recipes where they work best to make your holiday dishes pop.

* Turbinado sugar. Popularized by the brand, Sugar In The Raw, this large golden crystal sugar has a distinct crunchy texture and molasses taste. Add it to your warm beverages such as coffee, tea, cappuccino or latte. Use in glazes, sauces and rubs for meat and poultry. It works wonderfully as a finishing sugar on muffins, cookies and other baked treats to give it that holiday shine.

* Stevia. This plant-based, zero-calorie sweetener hit the shelves in the U.S. in 2008. Works great in cold and warm beverages or in cooking and baking recipes. Stevia In The Raw has a Bakers Bag that measures like sugar, making it easy to reduce calories without tricky conversions. For recipes that require baking, in order to brown and rise, replace half of the total amount of sugar with stevia. For recipes that do not require baking, you can replace all added sugar with stevia.

* Raw honey. Raw honey is packed with natural enzymes, phytonutrients and minerals. It's not recommended for baking, because it kills the enzymes and removes the nutritional benefits. Raw honey can be used in frostings and dressings. Store-shelf honey can be heated and used in place of sugar, in recipes like pumpkin bread and granola bars.

* Agave. This liquid sweetener is harvested from the core of the Mexican Blue Agave plant. It's a delicious way to top pancakes, waffles, oatmeal or yogurt and works well to sweeten hot and cold drinks. It is also a good substitute for sugar in many baking recipes for its ability to brown and make baked goods moist. Consider Agave In The Raw, which is 100 percent organic, vegan and gluten free. Agave is also low-glycemic.

* Molasses. Molasses provides an unmistakable flavor to traditional holiday recipes like molasses cookies, shoofly pie, gingerbread and gingersnap cookies. Molasses can add intense flavor to cookies, quick breads, muffins, or any baked good with aromatic spices like allspice or cloves.

* Monk fruit. This sweetener is fairly new to the U.S. market but has been used for centuries in Asia. It is a zero-calorie, sugar substitute with a delicious taste that can be used in any recipe that calls for sugar, and is ideal for people looking to cut added sugars without sacrificing taste. Like stevia, Monk Fruit In The Raw is also available in packets and a Bakers Bag with equal measurement to sugar. People will never know your sugar cookies have half the calories.

* Sugar. The tried and true holiday baking staple, Sugar In The Raw Organic White, is a 100 percent USDA organic certified, non-GMO verified, Eco-Social certified unbleached cane sugar. A more wholesome alternative to refined white sugar, it's a great choice for your traditional holiday baked goods – and the environment.

Looking to make the perfect sugar cookie with fewer calories? Give this recipe a try.

Sugar Cookie

Ingredients:

2 cups unbleached all-purpose flour
1/2 teaspoon baking powder
1/4 teaspoon salt
10 tablespoons (1 1/4 sticks) unsalted sweet butter, softened
2/3 cup Sugar In The Raw Organic White
1 large egg plus 1 yolk at room temperature
1 teaspoon vanilla extract
2/3 cup Monk Fruit In The Raw Bakers Bag
1/3 cup Sugar In The Raw, for decoration

Directions:

In a bowl, combine the flour, baking powder, and salt, and set aside. In a large bowl, use an electric mixer on medium-high to beat the butter until fluffy, two minutes. Add the white sugar and beat until the mixture for three minutes. Add the egg, then the yolk and vanilla, beating well between additions. Add the Monk Fruit and beat until just combined. Reduce speed to low and gradually add the dry ingredients, until the mixture is clumpy. Stop blending and use a flexible spatula to complete mixing the dough. Turn the dough out onto a counter and divide it in half. Shape each half into a log 6-inches long and 2-inches in diameter. Wrap the logs in plastic wrap. Chill the dough for at least two hours.

Preheat the oven to 350 F. Line two large baking sheets with parchment paper. Place the sugar in a small bowl. With a sharp, thin knife, cut each log into quarter-inch slices. If the logs have flattened on one side, use your fingers to gently shape the slices into rounds. One at a time, lightly press one side of the cookies into the Sugar In The Raw, then place it sugar-side up on the prepared cookie sheet, leaving 1 1/2-inches between cookies.

Bake on the center rack for 11-13 minutes, until the cookies are firm when pressed in the center and evenly pale gold in color. Let the cookies rest for 1 minute on the baking sheet. Transfer the cookies to a wire rack and cool completely. Keep tightly covered in a tin, for up to one week.
]]>
http://images.brandpointcontent.s3.amazonaws.com/20612550_thumb.jpg
http://images.brandpointcontent.s3.amazonaws.com/20612550_web.jpg
http://images.brandpointcontent.s3.amazonaws.com/20612550_wide.jpg
2014-11-20T00:00:00
<![CDATA[Be a super shopper: where to splurge and save at the grocery store]]>
<![CDATA[

(BPT) - Every time you walk into a grocery store you are hit with a barrage of options: fresh, frozen, canned, store brand, name brand, organic. Even with your shopping list in hand, the choices can be overwhelming. Knowing when you should splurge and where you can save can make all the difference in your grocery store shopping.

Meat

"The one thing that you really want to not scrimp on is your meat," says chef Odette Smith-Ransome of The International Culinary School at The Art Institute of Pittsburgh. Up to 15 percent of the contents of cheaper and frozen meats can actually be water or stock. When it comes to chicken, Smith-Ransome adds that the higher priced chicken is probably a younger chicken. "When they harvest the younger chickens, they're more tender with a better flavor to them."

With regard to seafood, chef Nathan Lane of The International Culinary School at The Art Institutes International - Kansas City says that you can tell the difference between wild caught and farm raised seafood, and believes the wild caught is worth the extra money.

Smith-Ransome says that if you are able to get your meat from a farmers market or farm where you can see that the animals are being raised correctly, it is worth the extra money.

Produce

Lane encourages you to try farmers markets for produce. Not only are you supporting local farmers, but you are also getting things that are fresh and in season, and he finds it to be comparable to a grocery store or a bit cheaper on most items. The items that may cost a bit more are definitely worth it. Lane says organics are not always worth the extra money, but, "it's important to treat your body with respect and know that what you're putting into it is coming from reputable sources."

Smith-Ransome recommends spending your money on fresh vegetables, by going someplace where you can actually see the fruit and vegetables. When you buy fruit in a big bag, it may be cheaper, but when you get it home you may find items that have bad spots on them. When picking out individual pieces, you will really take care to get good items.

Dairy

"I don't find much difference between brands of milk and cream," says Lane. It's worth the extra money to buy cheese that is really cheese. Smith-Ransome explains that you don't want the product to say "cheese food" or "cheese product" – indicators that these are processed products with added ingredients to look like cheese. Lane adds that it is worth the money to buy the real imported cheese. For instance skip the "Spanish-Style Manchego" cheese and opt for the real Manchego cheese from Spain. The same goes for Parmesan cheese: the real imported cheese will taste much better than the stuff in a can.

Be careful when purchasing butter or margarine, because the less expensive brands are usually less expensive because they are adding water to the product, says Smith-Ransome. Read the labels and keep on the look-out for water in the list of ingredients and also the word spread. The addition of water can throw off tried and true recipes.

Lane says it's worth it to splurge for a better ice cream. Cheap ice creams can have air blended in so you want to look for a heavier product than another in the same sized container.

Canned goods

"A lot of times you can find some happy discoveries when you look at canned goods," says Smith-Ransome. Brand names aren't always going to be the best for your purpose. She recommends trying out several brands to find one you like. The sweetness, amount of salt and taste from one brand to another can be very different. It all comes down to personal preference. Once you decide on a brand of canned good you like, Lane suggests buying fruits and vegetables that are canned whole. These items will be more versatile.
]]>
http://images.brandpointcontent.s3.amazonaws.com/18713759_thumb.jpg
http://images.brandpointcontent.s3.amazonaws.com/18713759_web.jpg
http://images.brandpointcontent.s3.amazonaws.com/18713759_wide.jpg
2014-10-14T00:00:00
<![CDATA[How to protect your pet from the obesity epidemic]]>
<![CDATA[

(BPT) - The most recent data from the Centers for Disease Control and Prevention shows that more than one-third, or 78.6 million, of U.S. adults are obese. While the issue is well-recognized among the public, many don't realize there is a second obesity epidemic occurring simultaneously - a pet obesity epidemic, which is even more severe.

Research from the Association for Pet Obesity Prevention shows an estimated 52.6 percent of dogs and 57.6 percent of cats in the U.S. are overweight or obese. These numbers are at an all-time high, according to the Banfield Report, which says that 37 percent more dogs and 90 percent more cats are obese today than just five years ago.

So how do you know if your pet is overweight or obese? Pet360.com contributor Patrick Mahoney, VMD, points to the following signs to look out for:

* Excess fat covering the ribs – A thick layer of fat inhibits easy feeling of the ribs.

* Lack of a waistline – When looking down on your pet from above, there is a lack of visible narrowing just behind the last rib.

* Pendulous abdominal fat – Fatty tissue dangles from the underside of your pet's abdomen, which may even swing while your pet is walking or running.

Just like with people, obesity can lead to other health complications in pets. Veterinarian and pet health expert Dr. Jennifer Coates notes that overweight pets are at an increased risk for multiple health conditions, including ligament ruptures, intervertebral disk disease, osteoarthritis, congestive heart failure, dermatological disorders, infections, heat exhaustion and heat stroke, as well as complications during surgery and some types of cancer.

"The complications that can arise from obesity in pets are just as detrimental to their health as for people who are obese," says Dr. Ellen Lowery, associate director of U.S. Veterinary and Professional Affairs at Hill's Pet Nutrition, which manufactures Hill's Prescription Diet Metabolic Advanced Weight Solution. The specialized line of products work together to ensure safe and healthy weight loss and easy weight maintenance, and is available alongside other pet food options from Hill's. "Pet parents should consult with their veterinary healthcare team to first determine whether their pet is in its ideal weight range, and if not, what the best weight management strategy should be to support a longer, healthier and happier life."

One tool that vets can use to conduct a pet weight assessment is the Hill's Healthy Weight Protocol, which was developed by Hill's and the University of Tennessee for veterinary professionals to more accurately determine an estimated ideal body weight for overweight pets. It is also used to calculate the best range of caloric intake for a weight-loss program. The calculator allows the veterinary healthcare team to create a feeding and monitoring plan that is simple for pet owners to follow. Additional tools, such as PetMD's Healthy Weight Calculator, can help pet parents learn about proper weight management and key questions to ask their veterinarian.

Pet parents should commit to a daily exercise schedule that provides consistent activities for their pets. For dogs, workouts could include a brisk walk outdoors or a game of fetch. As much as cats enjoy their snooze time they can still get in some exercise through toys and games.

It's important to also pay attention to the feeding guidelines on pet food packaging, which are intended to instruct on the proper feeding portions for pets in certain weight ranges. This, of course, is a general recommendation and should be modified to reflect your pet's daily activity level as well as any extra calories he is getting from treats, which should be no more than 10 percent of the pet's total calories for the day. Your veterinarian can help determine how many calories your pet should be given daily and how many calories they can receive in treats.

Therapeutic pet foods, typically available through your vet, are also an option for healthy weight loss and management. The Hill's Prescription Diet Metabolic Advanced Weight Solution for instance, works with each pet's unique metabolism to deliver the right amount of essential nutrients your pet needs while keeping them full and satisfied between meals. In real-world testing with pet owners and their pets at home, 88 percent of pets lost weight over two months.

Pet parents should think of their pets' health in the same way they view their own and incorporate nutritious food and physical activity into their daily routine for healthy weight management.
]]>
http://images.brandpointcontent.s3.amazonaws.com/19097936_thumb.jpg
http://images.brandpointcontent.s3.amazonaws.com/19097936_web.jpg
http://images.brandpointcontent.s3.amazonaws.com/19097936_wide.jpg
2014-10-29T00:00:00
<![CDATA[Timely solutions for getting your house ready for the holidays]]>
<![CDATA[

(BPT) - The fun chaos of the holidays is right around the corner. Family gatherings to plan, delicious meals to prepare, gifts to find and purchase, and a house to decorate ... the list goes on!

With entertaining season approaching at warp speed, it's time to get your home spruced up and looking like new. Your time is precious around the holiday season, so to help make the most of your days – and budget – try these easy solutions to prepare for the holidays while keeping your sanity.

* A fresh coat of paint is a quick and easy way to give your home a new look at an affordable price. Consider starting with the rooms most frequently used, but don't forget the guest bedrooms and bathrooms. To make the most of your effort, use a paint that has the durability and color-lasting qualities you need. Valspar Reserve, available at Lowe's, resists stains and fading and allows you to easily wipe away marks without taking off paint, even if your guests accidentally scuff walls with their suitcases.

* A simple way to decorate for the holidays year after year is with an artificial tree. Lowe's offers four trees pre-lit with color-changing LED lights, meaning you can change the look – and color – of the tree with just a push of the pedal making your decorating process much easier. For a formal dinner event, glowing white light sets a perfect ambiance. Switch to the multi-color option to delight the kids.

* Use holiday decorations in unexpected ways to add festive cheer in every room of your home with minimal effort. Try hanging ornaments to decorate live plants, light fixtures, doorway overhangs, stairwells, mirrors and even the mantel. For this project, don't use expensive or family heirloom ornaments – just purchase coordinating ones that work with the color pattern you already have in the room.

* Guests in the house mean more foot traffic and chance for a mess, but you don't have to worry about those inevitable spills or stains. STAINMASTER carpets available at Lowe's are 30 percent more resistant to stains than other brands, and with new carpets on the floor, you'll have a fresh new look in your home that won't cause you stress when everyone arrives for the holiday parties.

* Potted evergreen plants decorated with lights bring plenty of festive feelings into a room. The best news is that when spring arrives, you can plant them outside in your backyard, or donate them to a community project that needs evergreen trees. Using live plants infuses the room with light and good, clean oxygen, and it's the subtle touches your guests will appreciate and remember.

With these timely tips, you – and your home – will be ready for a holiday season of celebrations.
]]>
http://images.brandpointcontent.s3.amazonaws.com/17713717_thumb.jpg
http://images.brandpointcontent.s3.amazonaws.com/17713717_web.jpg
http://images.brandpointcontent.s3.amazonaws.com/17713717_wide.jpg
2014-11-11T00:00:00
<![CDATA[The importance of maintaining family traditions through the holidays]]>
<![CDATA[

(BPT) - Holiday celebrations are a time for family, food, and fun. Part of what makes each holiday a special occasion are the family traditions that are celebrated and passed down each year.

Research shows traditions are important to families because they build strong relationships between generations. Because these customs are so cherished, children often remember these special experiences from the holiday season more than the toys or gifts they receive. Additionally, traditions can teach children about important values like family and community.

Here are a few reasons why traditions matter and how they create lasting memories:

* Traditions bring people together - There's nothing like preparing a holiday recipe that's been handed down from one generation to the next. It's a wonderful time to reminisce about how the recipe brings back fond memories of holidays past while at the same time creating new memories as you prepare and enjoy the dish with the help of family and friends.

"Traditions are an important part of celebrating the holidays," says Marnely Rodriguez-Murray, of the food blog Cooking with Books. "Many of them revolve around special-occasion food – and those familiar tastes and smells have the ability to bring families of all shapes and sizes together."

* Traditions can evolve over time - As families change, so do traditions. Embrace these changes by creating new traditions or refining old ones. You can help make the holidays more special and memorable by giving others a chance to make suggestions for starting new and improving existing traditions.

"Millions of family traditions include sharing Hickory Farms gifts filled with signature sausages and cheeses before a holiday meal, when entertaining or while unwrapping gifts," said Rodriguez-Murray. "This year, start a new one by secretly dropping a piece of their new Signature Chocolate Collection into someone's hot cocoa when they aren't looking. They'll be both surprised and delighted."

Available at www.hickoryfarms.com and at Hickory Farms Holiday Market locations nationwide, these products can become a new family holiday tradition.

* Traditions are just plain fun - Traditions produce long-lasting memories for everyone, like the annual family Thanksgiving football game or everyone opening their matching pajamas on Christmas Eve, because they have the ability to make people laugh and smile. What's more, these joyful traditions give family members something additional to look forward to each and every year. The repetition of these moments over time builds anticipation as each holiday season returns, enhancing the excitement, joy and fun for all.

Make this holiday season special by creating and preserving family traditions that will last a lifetime.
]]>
http://images.brandpointcontent.s3.amazonaws.com/20801433_thumb.jpg
http://images.brandpointcontent.s3.amazonaws.com/20801433_web.jpg
http://images.brandpointcontent.s3.amazonaws.com/20801433_wide.jpg
2014-10-09T00:00:00
<![CDATA[Enjoy the tastes you love without the extra calories]]>
<![CDATA[

(BPT) - Comfort foods remind us of home, warmth and family; they are often the creamy, rich and heavy everyday foods we had as children. Things like macaroni and cheese, mashed potatoes, and fried chicken may be soothing to the soul, but not to the waistline.

"I happen to like my comfort foods just the way they are," jokes chef instructor Terra Ciotta of The International Culinary School at The Art Institute of Charlotte, a campus of South University. "But around the holidays, many are making more mindful and healthier choices."

If you're trying to reduce the holiday bulge, follow chef Ciotta's equation of substitution equals reduction. For mashed potatoes, Ciotta purees steamed cauliflower, makes half the portion of her freshly mashed potatoes and folds the cauliflower puree into the mashed potatoes. For hearty spaghetti with meatballs, Ciotta reduces the ground beef portion and adds finely chopped sauteed mushrooms.

"If you really want to make your recipes healthier, try to make simple modifications that won't change the end product too drastically," says chef Leslie Eckert of The International Culinary School at The Art Institute of Raleigh-Durham, a campus of South University. "Otherwise, you won't achieve the comfort in comfort food."

Here are tips and simple guidelines chefs Eckert and Ciotta recommend.

* Choose whole grains over refined: brown rice, whole grain bread, whole grain pasta instead of white rice, white bread or standard pasta. Whole grains digest more slowly, providing longer-lasting energy.

* Use small amounts of olive oil instead of butter on grains or vegetables and to saute. A non-aerosol spray bottle can help use oil sparingly.

* Choose low-fat or fat-free dairy products: skim or 1 percent milk, low-fat or fat-free yogurts, sour cream and cheeses – and reduce the amount.

* Choose Canadian bacon or lean ham over bacon, wild-caught, fresh or water-packed tuna or salmon over oil-packed tuna or salmon, chicken and turkey sausage over pork sausage and lean ground turkey and beef over high-fat options.

* Use herbs, flavored powders (like garlic powder), citrus (like lemon juice) and heat (like red pepper or hot sauces) over extra salt.

* Instead of frying, bake, roast or grill using a rub or marinade.

* Use fresh or frozen vegetables over canned. Remember that frozen vegetables are harvested at peak season and usually flash-frozen, making them superior in flavor and nutrients to off-season fresh ones.

* Remember – using low-fat or fat-free dairy products, olive oil, whole grains or lean meats doesn't mean unlimited portions.

According to chef Eckert, high-fat, high-sugar foods - such as comfort foods - illicit "feel good" hormones quicker than a plate of raw vegetables. To make your holidays healthier, you can always add vegetables to a hearty dish. Chef Ciotta cites one of her favorites as creamy risotto with broccoli. You're still getting the hearty dish, but at the very least, you're adding something healthy with fiber.

Many experts say that you don't have to give up your comforting favorites in order avoid weight gain. It just takes planning and portion control, and substitution of course.

For more information about The Art Institutes, visit artinstitutes.edu.
]]>
http://images.brandpointcontent.s3.amazonaws.com/18704285_thumb.jpg
http://images.brandpointcontent.s3.amazonaws.com/18704285_web.jpg
http://images.brandpointcontent.s3.amazonaws.com/18704285_wide.jpg
2015-01-20T00:00:00
<![CDATA[A year-round guide to beer and wine pairing]]>
<![CDATA[

(BPT) - When you hear the phrase "pairing tips," do you instinctively grab your wine opener and pull out stemmed glasses? Wine is divine, but over the past few years there's no denying that craft beers are trending and getting foodies everywhere excited to re-think pairing possibilities. Artisan and handcrafted beers are no longer just an afterthought on the drink menu - they're standing tall next to your favorite red and white wine varietals, proving to be just as food-friendly.

Whether you're an aspiring sommelier or a beer enthusiast, it's time to pour a glass of something new and see how the other side pairs. Get started with these tips from renowned foodie expert and blogger Brian Samuels of "A Thought for Food." Samuels recommends the acclaimed, handcrafted wine varietals of Bridlewood Estate Winery along with your beer of choice. For more information visit www.BridlewoodWinery.com.

Food: Burger with caramelized onions

Beverage: Pinot noir or English IPA

Why: Burgers and beer always seem like a natural pairing, but have you ever tried pairing it with a glass of wine? Next time you're lighting up the grill, pull out a bottle of Bridlewood Pinot Noir. A slight char on the burger pairs beautifully with the hint of black pepper in the wine. For the brew lovers in the group, serve an English IPA. The caramel notes that come through in the beer pair perfectly with burger toppings such as grilled red onions.

Food: Lobster roll

Beverage: Chardonnay or Pilsner

Why: There are few things more enjoyable than sitting outside on a blazing hot summer day with a tall beer or a glass of wine. Pilsners and chardonnay are lighter options that pair with a variety of foods. For heavier dishes, like a lobster roll, the vanilla notes of a chardonnay go perfectly with the natural sweetness of the lobster meat. If craft beer is more your thing, try a Pilsner. The slight bitterness (from the hops) and sweetness (from the malt) flavors, as well as the fizziness of the beer, help cut through the richness in the creamy lobster roll.

Food: Roasted vegetables with Gorgonzola and fresh herbs

Beverage: Brown ale or cabernet sauvignon

Why: Traditionally cabernet pairs best with meat, but what about a dish for vegetarians? Roast up cold weather favorites such as carrots, parsnips and turnips to bring out their natural sweetness. These satisfying flavors will shine when sipping on cabernet sauvignon with its subtle notes of chocolate and molasses - or try a glass of brown ale, which embodies caramel and nutty flavors.

Food: Chocolate truffles

Beverage: Red blend or stout

Why: End the feast with a plate of decadent chocolate truffles and serve with the Bridlewood Blend 175, loaded with jammy notes. For the beer lovers at the table, a stout, which is rich in chocolate and coffee notes, is another natural accompaniment.
]]>
http://images.brandpointcontent.s3.amazonaws.com/19688363_thumb.jpg
http://images.brandpointcontent.s3.amazonaws.com/19688363_web.jpg
http://images.brandpointcontent.s3.amazonaws.com/19688363_wide.jpg
2014-09-30T00:00:00
<![CDATA[Grape idea! One simple ingredient boosts nutrition and reinvents meals]]>
<![CDATA[

(BPT) - As the days start to get shorter – and the evenings busier – families are always on the lookout for quick and easy go-to meals that will please even the pickiest eaters. A few tricks and time-saving recipes instantly reinvent family favorites and will receive rave reviews at the dinner table.

With the California grape season still going strong, make the burst of red, green or black grapes your juicy secret for happy fall meals. Honey-Balsamic Chicken with California grapes is sure to earn an A-plus from your crowd. Boneless, skinless chicken breast is a school-year standby, and chances are the other ingredients – honey, spices and balsamic vinegar – are already stocked in your pantry. Add halved red and green grapes, and that's all it takes to turn ho-hum chicken into a new and comforting family favorite.

Another option: skip the take-out pizza and take the family on a flavor trip with trendy Italian Sausage Flatbread and California grapes. The combination of sausage and grapes is an Italian culinary tradition and pairs deliciously with sprinkles of chard and feta cheese. By using whole-grain flatbread and turkey sausage in this recipe, you can sneak in better nutrition without your family even noticing.

Why not turn it into a family affair by enlisting the kids' help in assembling the ingredients on the flatbread? Making dinner together is fun, and research shows that kids who help with meal prep tend to have healthier diets.

Here's a nifty trick to easily halve grapes in these and other recipes: Place a handful of grapes on a dinner plate (the plate should have a raised bottom, not be completely flat). Gently place another dinner plate (bottom side down) on top of the grapes. Using a serrated knife, slice between the plates and voila! You have perfectly halved grapes.

Try these great recipes and watch them bring smiles of satisfaction to your family. For more grape ideas, go to GrapesfromCalifornia.com, facebook.com/GrapesfromCalifornia, twitter.com/GrapesfromCA or pinterest.com/GrapesfromCA.

Honey-Balsamic Chicken with California Grapes

Ingredients:

2 tablespoons olive oil

4 boneless, skinless chicken breasts

1/2 teaspoon sea salt

To taste freshly ground black pepper

3 shallots, roughly chopped

2 cups red seedless California grapes, halved

1 cup green seedless California grapes, halved

3 tablespoons balsamic vinegar

1 tablespoon honey

2 cloves garlic, minced

1 teaspoon chopped fresh rosemary

Directions:

Preheat the oven to 400 F. Heat the oil in a large oven-safe skillet over medium-high heat. Season the chicken with salt and pepper and add it to the skillet with the shallots. Cook for 10 minutes, stirring and turning the chicken occasionally, until it and the shallots are nicely browned.

Add the grapes, vinegar, honey, and garlic and bring them to a boil; cook and stir for five minutes more. Place the skillet in the oven and roast for 10 minutes, or until chicken is cooked through. Sprinkle the top with rosemary. Serves four.

Nutritional analysis per serving (without sides): Calories 261; Protein 28 g; Carbohydrate 19 g; Fat 8 g (Sat. Fat 1g); 28 percent Calories from Fat; Cholesterol 68 mg; Sodium 314 mg; Potassium 486 mg; Fiber 1 g.

Serving suggestion: Serve over a brown rice blend or polenta with lightly steamed chard or kale.

Italian Sausage Flatbread with California Grapes

Ingredients:

2 hot Italian turkey sausage links, casing removed

1/4 teaspoon Italian seasoning

1/4 teaspoon red pepper flakes

2 whole grain flatbreads

2 teaspoons olive oil

1/2 cup chopped Swiss chard

1/2 cup feta cheese crumbles

1 cup red and green seedless California grapes, sliced

Directions:

Preheat the oven to 400 F.

Cook the sausage over medium-low heat in a nonstick skillet until cooked through. Stir in the Italian seasonings and red pepper flakes.

Gently brush each flatbread with the oil. Layer the flatbread with the sausage, chard, feta and grapes. Bake for 15 minutes. Slice each flatbread into eight even pieces. Serves four.

Nutritional analysis per serving: Calories 273; Protein 13 g; Carbohydrate 14 g; Fat 20 g (Sat. Fat 8g); 63 percent Calories from Fat; Cholesterol 47 mg; Sodium 699 mg; Potassium 175 mg; Fiber 4 g.
]]>
http://images.brandpointcontent.s3.amazonaws.com/19367656_thumb.jpg
http://images.brandpointcontent.s3.amazonaws.com/19367656_web.jpg
http://images.brandpointcontent.s3.amazonaws.com/19367656_wide.jpg
2014-11-13T00:00:00
<![CDATA[Last-minute entertaining tricks for unexpected guests]]>
<![CDATA[

(BPT) - The holiday season is a time for joy, giving and, at times, unexpected guests. For even the most unanticipated of visitors, it is wise to always be ready to share the season's cheer with a nice hot cup of coffee, freshly-baked cookies and a welcoming home.

This year, follow these simple tips for making last-minute holiday entertaining quick, easy and stress-free:

Serve freshly-baked cookies: Keep a variety of frozen cookie dough on hand. When guests arrive, simply pull out and bake as many cookies as you need.

Light seasonal candles: Candles scented with seasonal fragrances such as gingerbread or winter greenery are an inexpensive way to make your home smell good and feel warm and inviting even without advance notice.

Stock a variety of beverages: A single-serve brewing system is one of the most helpful items to purchase for entertaining. When choosing a model, make sure to take into account convenience, compatibility and, most importantly, taste. Consider purchasing a single-serve brewing system, such as the Opus from iCoffee, available at Bed, Bath & Beyond. You don't have to worry what brand or flavor of single serve cup you choose because the iCoffee can accept every k-style cup on the market. "I've tried all types of single serve coffee makers," said Dan Kamys, Senior Editor at June Media, Inc. "If you're looking for a darned good cup of coffee, this is the one I'd pick."

Take 5 minutes to de-clutter: Cleaning the house for company can be an exhausting undertaking. Instead of cleaning the house from top-to-bottom before guests arrive, spend just 5 minutes each day picking up common areas so that your home is clean and organized whenever guests arrive.

Say "thank you": At the beginning of the season, buy a selection of seasonal holiday note cards. After guests visit, mail them a short note thanking them for their friendship and for stopping by. The personal gesture will speak volumes to them.

From a hot beverage to a personalized note, hosting unexpected guests this holiday season can be fun, easy and relaxed with just a bit of preparation.
]]>
http://images.brandpointcontent.s3.amazonaws.com/20938264_thumb.jpg
http://images.brandpointcontent.s3.amazonaws.com/20938264_web.jpg
http://images.brandpointcontent.s3.amazonaws.com/20938264_wide.jpg
2014-10-27T00:00:00
<![CDATA[Entertaining done easy with 4 simple tips]]>
<![CDATA[

(BPT) - It's the season for entertaining. Between the holidays, family gatherings and just needing an excuse to socialize during the long winter months, you'll probably be organizing several fun parties and gatherings at your home.

If you're dreading the season because it feels like entertaining is so much work, the following tips will help you make this holiday season and beyond a breeze.

* Make lists – If you're a mobile device user, get a list started for everything you need. Any time you think of something, be sure to add it to the list immediately, or send yourself a reminder email so you can add it at a later time. These lists will help you keep everything organized and remind you of what you have left to achieve so you aren't scrambling to make an appetizer or clean the bathroom at the last minute.

* Take short cuts – Of course you want to show off your cooking skills, but that doesn't mean you need to slave for hours in the kitchen preparing foods. Intricately decorated sugar cookies are as beautiful as they are delicious, but sometimes simple shortcuts – like making bars rather than cookies – can make an event much less stressful. Here's a quick recipe from Simply Organic.

Sugar Cookie Bars

Prep time: 15 minutes

Cook time: 25 minutes

Ingredients:
3 cups all-purpose flour
1/2 teaspoon baking powder
1/4 teaspoon sea salt
1 cup unsalted butter, softened
1 1/4 cups granulated sugar
1 egg
1 egg yolk
2 teaspoon Simply Organic vanilla extract

Frosting:
1/3 cup butter, softened
2 cups powdered sugar
2 tablespoons milk
1/2 teaspoon Simply Organic almond extract
Sliced almonds

Sugar Cookie Bars directions:

Lightly grease a 9x13-inch baking pan. Line with parchment paper so the paper overhangs the edges. In a large bowl, stir the flour with the baking powder and salt; set aside. In a separate bowl, beat the butter with the sugar until fluffy. Beat in the egg, egg yolk and vanilla. Slowly add the flour mixture until fully incorporated. Press mixture into bottom of prepared pan. Chill for 30 minutes and preheat the oven to 350 degrees. Bake for 25 to 30 minutes or until set in the center and edges are lightly golden. Cool completely before frosting.

Frosting directions:

Using an electric mixer, whip butter until light and fluffy. Beat in powdered sugar, milk and almond extract on low speed until smooth. Spread over cooled cookie bars. Sprinkle with almonds. Cut into 32 pieces.

* Ask for help – Just because you're hosting the party doesn't mean you need to do all the work. When issuing invitations, specify what kind of a party it is. A potluck is great for family gatherings and parties. Just provide a list of items people should bring on the invite. Once the party is underway, ask a friend to be in charge of keeping drinks filled, and have another friend monitor the music station, so you can enjoy the party as well.

* Keep it simple – Often the simplest food options are the healthiest – something your guests might appreciate during this season of indulgence. For example, a fresh fruit or veggie tray is extremely simple to put together, because you won't have to spend time in front of the stove or mix ingredients to bake in the oven. Continue to keep it simple, but add trendy touch by trading out the ranch dressing for a Greek yogurt dip or homemade hummus made with Simply Organic seasoning packets for additional flavor for your fresh fruit and veggie spread.

No matter the type of party you are hosting this season, a few trendy touches and clever food shortcuts will wow guests and keep them raving long after it has ended. Above all else, have fun and enjoy these special moments with loves ones because the memories will last a lifetime.
]]>
http://images.brandpointcontent.s3.amazonaws.com/19163146_thumb.jpg
http://images.brandpointcontent.s3.amazonaws.com/19163146_web.jpg
http://images.brandpointcontent.s3.amazonaws.com/19163146_wide.jpg
2014-12-02T00:00:00
<![CDATA[5 nutrition myths you won't believe are false]]>
<![CDATA[

(BPT) - Sensationalized nutrition headlines are everywhere, leaving consumers confused and overwhelmed at supermarkets, restaurants and even in their own kitchens. Referred to as "sound-bite science," much of the media reporting simplifies, sensationalizes and tailors headlines to get clicks or tune-ins. As a result, consumers may miss critical information about the studies themselves. With almost 50 percent of consumers trusting media statements on health benefits in food, as foodinsights.org states, it is increasingly important for health professionals to assist consumers in reaching fact-based conclusions about new science.

Here are five nutrition myths you might have read or heard about that deserve a second look:

1. "Natural" is healthier: Just because a product is claiming to be "natural," doesn't necessarily mean it's healthier. There is no universal definition for the term, making it even more important for consumers to view the nutrition facts panel and ingredient list for information, rather than relying on product claims.

2. High fructose corn syrup is worse than sugar: In recent years, high fructose corn syrup has been singled out in some of the media as a unique cause of obesity and other health problems even though there is no conclusive scientific evidence to support such allegations. In fact, high fructose corn syrup is nutritionally equivalent to sugar, and has the same number of calories.

3. Saturated fat is OK: Saturated fat has made something of a comeback due to new research that found no evidence of saturated fat's association with heart disease. What didn't make the headlines was the importance of looking for healthier alternatives when replacing saturated fats. Scientific evidence has found that replacing saturated fats with polyunsaturated and monounsaturated fats reduces total and LDL cholesterol. Bottom line: When you go to replace saturated and trans fats, look for foods high in unsaturated fats, such as olive oil, nuts and avocados.

4. Sugar intake is rising: Consumption of added sugars has actually decreased over the last 14 years at the same time that obesity rates have been increasing. Moreover, from 1970 to 2010, daily caloric intake increased by 459 calories, yet added sugar only accounted for 4 percent (20 calories) of that rise. There is no credible scientific evidence that any one single food or ingredient, including sugars and sweeteners, is uniquely responsible for obesity. The focus should be on how all foods fit into a healthy diet rather than singling out particular ingredients.

5. Eating at night contributes to weight gain: Scientific research shows that calories are calories. Timing of caloric intake is less important than total daily calories. Balance your food groups; enjoy your favorite foods, but practice moderation when eating foods that are higher in calories. And remember to exercise.

How can you tell if a story in the media is accurate or not? Here are some tips:

* Consult a registered dietitian nutritionist (RDN). RDN's possess an extensive educational background in science and are a great resource for debunking nutrition myths.

* Find the actual research study itself and review the full article, instead of a journalist's summary. Visit the scientific journal's website or Pubmed.gov to find the full research article.

* Ask yourself if the reporter is promoting food fears by making sweeping claims about a specific ingredient. If the answer is yes, it's likely the reporter is failing to provide key information from the study.

The constant stream of information from innumerable media sources makes it difficult to separate fact from fiction. These tips will help you to cut through the clutter and become a more informed consumer.

This content is sponsored by the Corn Refiners Association. For more information on sweeteners, visit SweetSurprise.com.
]]>
http://images.brandpointcontent.s3.amazonaws.com/20950747_thumb.jpg
http://images.brandpointcontent.s3.amazonaws.com/20950747_web.jpg
http://images.brandpointcontent.s3.amazonaws.com/20950747_wide.jpg
2015-01-07T00:00:00
<![CDATA[Add a touch of Tuscany to your dinner table]]>
<![CDATA[

(BPT) - A recipe that is ideal for any occasion, from weeknight meals to Sunday suppers to get-togethers with friends, can be hard to come by. Tuscan Brined Pork Chops with Salsa Verde is a near-perfect answer for all of these occasions.

Created by food blogger Karen Tedesco of the popular blog FamilyStyle Food, this recipe was inspired by her visit to Vinci, Italy, where she experienced the people and the place behind the cooperative of more than 200 growers who work together to produce DaVinci Chianti.

Tedesco found natural herbs, including bay laurel, lavender and rosemary, growing all over the Tuscan countryside. As Tedesco explains, these are classic and delicious seasonings for thick cut pork chops with flavors that pair perfectly with a well-balanced glass of Chianti.

For more authentic Italian recipes and Chianti pairing ideas from DaVinci Wines, visit www.Facebook.com/DaVinciWine.

Tuscan Brined Pork Chops with Salsa Verde

Pork chops ingredients:

4 thick-cut pork rib chops (1 1/2 inches) 9 - 10 ounces each

1/2 cup kosher salt

1/2 cup brown sugar

3 crushed garlic cloves

4 crumbled bay leaves

2 sprigs rosemary, roughly chopped, plus 1 tablespoon chopped

2 dried red chili peppers, crumbled

Zest of one lemon, peeled with a vegetable peeler

Freshly ground black pepper

Salsa Verde Ingredients:

1 cup Italian parsley leaves

1 cup arugula

1 cup cilantro leaves

1 clove garlic

2 teaspoons salt-preserved capers, rinsed

3/4 cup extra-virgin olive oil

Salt

Directions:

Put the pork chops in a gallon size freezer bag and place the bag in a large bowl. In another large bowl whisk the salt and sugar with 6 cups water until dissolved. Add the garlic, bay leaves, rosemary sprigs, chili and lemon zest. Pour the brine over the pork. Seal bag and refrigerate for at least 1 hour and up to 4 hours.

Prepare a medium-hot fire in a grill. Remove chops from brine and pat dry. Place chops on the grill and cook 4 minutes per side. They should be nicely browned and register between 135 - 140 degrees on a meat thermometer.

Loosely cover the chops with foil and let rest 5 minutes. Season with black pepper to taste and sprinkle with chopped rosemary; serve with Salsa Verde.

To make Salsa Verde, pulse parsley, arugula and cilantro in a food processor until chopped. Add garlic, capers, olive oil and 1/2 teaspoon salt and pulse until combined. Taste and season with additional salt if desired.
]]>
http://images.brandpointcontent.s3.amazonaws.com/19689872_thumb.jpg
http://images.brandpointcontent.s3.amazonaws.com/19689872_web.jpg
http://images.brandpointcontent.s3.amazonaws.com/19689872_wide.jpg
2014-10-03T00:00:00
<![CDATA[More than meals: How school cafeterias teach nutrition, too]]>
<![CDATA[

(BPT) - Math, science, English and history – every day, children learn these important lessons in school. But every day at lunch, they walk into their school cafeterias to learn another important lesson: how to make independent nutrition choices. It's like going to a restaurant without the grown-ups, and with K-12 schools serving up to 31 million students every day, it's one of the largest restaurants in the country.

This guided independence in the lunch line provides an important sense of empowerment for students as well as a chance to develop healthy eating habits for home.

"The many different foods we provide in our lunchrooms allow students an opportunity to put together a meal that they choose – and because of our work to develop menus, whatever combination of foods they select will provide them the nutrition they need," says Paula Pohlkamp, nutrition services supervisor from the North St. Paul school district, Minnesota. "We're helping them build good decision-making skills while giving them the energy they need for the rest of their busy days. It's a win-win situation."

School nutrition teams in schools across the country have worked diligently to meet the 2014 requirements for the Healthy Hunger Free Kids Act, with weekly menus reflecting significantly reduced sodium levels, increased amounts of whole grains and fruits and vegetables, and needed proteins and nutrients. The regulations are rigorous and require careful planning. Sodium levels for elementary school lunches have no more than 1,230 mg of sodium while high school meals have 1,420 mg or less.

"Our menus are created months in advance by a menu committee," explains Pohlkamp. The committee samples new products, attends food shows, conducts taste tests with the students and then works to assure total nutritional content for each day's menus. Pohlkamp's district has also utilized marketing classes to conduct focus groups with all grade levels to obtain valuable feedback. The process closely tracks the type of research that goes into menu development for restaurants.

To meet the ever-evolving and sophisticated palates of even their youngest customers, schools want to offer a broad range of flavor profiles – some reflecting regional preferences and many reflecting restaurant trends – all with reduced sodium and increased whole grains.

For example, the new 4.5-by-8-inch Big Daddy's(R) Pesto Chicken and Thai-Style Chicken Artisan Flatbreads for school from Schwan's Food Service, Inc. are thin, crispy flatbreads that look and taste like restaurant fare. The Pesto Chicken flatbread is topped with a pesto sauce, chicken and a blend of Italian-style cheeses. The Thai-Style Chicken is topped with a flavorful Thai sauce, mozzarella, chicken, carrots, soy nuts, scallions and cilantro. Each flatbread has a whole grain rich crust, 22 grams of protein, 30 percent of the recommended daily amount of calcium, only 340 calories and less than 470 mg of sodium.

Other favorite lunchroom items reflect the trend of customizable offerings, such as salad bars, fresh subs and build-your-own burritos. But in all cases, students enjoy finding favorite, familiar and on-trend foods in the lunch line.

"Lunch is a pretty pivotal meal for kids," says Susan Moores, a registered dietitian who works with schools in the Twin Cities. "It sets the table for energy levels throughout the afternoon and it influences how they'll learn and perform during the balance of the day."

Lunchrooms that offer a variety of healthful, delicious foods make it easy for kids to stretch their independence and worry-free for parents to let them do just that. School cafeterias have a great opportunity to be not only a restaurant, but also a classroom of sorts, adds Moores. "Any time we can help kids learn how to make healthful food choices, it's a good thing," she says.
]]>
http://images.brandpointcontent.s3.amazonaws.com/19715175_thumb.jpg
http://images.brandpointcontent.s3.amazonaws.com/19715175_web.jpg
http://images.brandpointcontent.s3.amazonaws.com/19715175_wide.jpg
2015-01-21T00:00:00
<![CDATA[Tips for determining pet food quality]]>
<![CDATA[

(BPT) - Because pets are such beloved members of the family, it isn't a surprise that pet parents want what is right for the health of their furry friends. In fact, nearly four out of five pet owners say they choose a pet food based on how nutritious or how healthy they think it will be for their pet, while only 10 percent say they make a selection based on how their pets may like the taste, according to the Buying & Choosing Pet Food survey recently conducted by PetMD and Pet360.

While the survey found that 60 percent of respondents said they always consider the label when making a pet food purchase, 34 percent of pet parents agreed that it is "virtually impossible to determine the quality of pet food ingredients simply by reading the information on the package or ingredient label." It might surprise pet owners that what's on the pet food container doesn't necessarily tell them how nutritious the food is.

"Pet food labels aren't always straightforward in terms of helping pet parents determine the quality of the ingredients and the nutrition found in a specific food," says Dr. Ellen Lowery, director of U.S. Veterinary and Professional Affairs at Hill's Pet Nutrition. "What is listed on the label is often different from what a pet parent imagines it to be, and it can be difficult to determine the true quality of the ingredients."

Dr. Lowery has several tips to help pet parents find the right food for their pets.

* Discuss your pet's nutritional needs with your veterinarian.

* Review the brand's reputation. Many start-up brands don't have veterinary nutritionists on staff, nor do they have the facilities to test the nutritional quality of the food they make, such as through feeding trials with real pets. Established and trusted premium pet food brands like Hill's Pet Nutrition have robust quality-assurance programs in place to ensure the quality and safety of the foods your pet consumes.

* Pay attention to the regulatory statement. If the pet food brand bag includes a statement containing the initials AAFCO (Association of American Feed Control Officials), you know that the food has been tested against this organization's measures to contain at least the minimum nutrients required for that statement to be included on the packaging. This statement simply certifies that the product contains that nutritional element – it doesn't certify that the element is healthy for your pet, or that it will help Fido or Fluffy live a healthier life.

* Know who makes the food. Many pet parents assume a brand makes the food it sells but this is often not the case. Dr. Lowery recommends pet parents look for a "manufactured by" listing on the product to know if the brand made the food or is just selling it.

"I think it's best to trust a company that makes its food under the watchful eyes of its own employees to make sure the food meets the company's quality standards, rather than trusting the safety procedures of an unknown manufacturer," she says.

* Is there a phone number to call? Brand companies should value your feedback, especially when it comes to feeding a beloved pet. Look for a toll-free consumer phone number on the packaging that you can easily call if you have questions or need additional information.

Good food will keep your dog's tail happily wagging and your cat content and purring. Use these tips from Dr. Lowery to know what makes a premium, high-quality pet food, so you know that your pawed friends are getting the best food you can give them.
]]>
http://images.brandpointcontent.s3.amazonaws.com/19098380_thumb.jpg
http://images.brandpointcontent.s3.amazonaws.com/19098380_web.jpg
http://images.brandpointcontent.s3.amazonaws.com/19098380_wide.jpg
2014-11-13T00:00:00
<![CDATA[How to make sure cleaning up isn't your only holiday activity]]>
<![CDATA[

(BPT) - The holidays are upon us. It's time for friends and family to gather, houseguests to move in, and marathon cooking and baking sessions to begin. Before any of these activities can start, and certainly once all of them are finished, there's plenty of cleaning up to do.

No one likes to clean, but it's an eventuality of the season. So how do you spend more of your holiday celebrating and less of it cleaning up before and after each get-together? It's easier than you may think with these tips.

* Simplify your cooking cleanup. Casseroles and slow cooker recipes are as synonymous with the season as a turkey. Spray your pans and slow cooker with PAM Cooking Spray before adding the ingredients to prevent your food from sticking to the sides. This handy tip can also be applied to your a saucepans and stock pots, ensuring your famous gravy, mashed potatoes and cranberry sauce come out clean.

* Clean the spaces where people will be. Your houseguests or visitors won't occupy your entire house while they're staying with you; so clean the areas where they will spend the most time. This means picking up the living room, organizing guest bedrooms and ensuring the bathroom they will use is clean and ready to go. You can save time by simply shutting the doors to rooms they won't need and save those cleaning projects for another day.

* Make baking a breeze. Whether it's pies, loafs, cookies or cakes, dessert is one of the best parts of a holiday meal. Applying PAM Baking Spray to your dishes, sheets and tins will prevent your baked goods from sticking and ensure a more beautiful final product (no deformed desserts, here!). PAM Cooking Spray leaves 99 percent (see editor note below) less residue than leading brands of margarine or bargain-brand sprays, ensuring a much easier cleanup so you can get on with your holiday preparations and celebrations.

* Make it a family affair. Who says you have to do all the cleaning by yourself? You can clean your home more quickly and effectively if you enlist everyone to help. Smaller children can handle taking out the trash or picking up their toys and clothes; older children can vacuum or dust. In the kitchen, ask the kids to help bake by spraying the cookie cutters with PAM Baking before cutting. You'll then have better shaped dough that doesn't stick and will be easier to clean up. Make it a family affair and you'll be finished in no time.

* Take care of that Christmas tree. Nothing defines the season like a fully decorated, aromatic Christmas tree. Minimize needle cleanup by placing a tree-disposal bag under the base when you set up the tree. When it's time to take it down, simply encompass the tree with the bag and haul it outside.

The holidays are an exciting, memorable time, so employ the tips above to spend more time making memories instead of cleaning up after them. For more ways to simplify your holidays, visit PAM Cooking Spray on Facebook.

Editor's note: Versus a leading brand of margarine, leading bargain brand of canola-oil cooking spray, and vegetable-oil cooking spray, after baked at 400 F for 30 minutes, cooled, and washed in one regular dishwasher cycle.
]]>
http://images.brandpointcontent.s3.amazonaws.com/20738689_thumb.jpg
http://images.brandpointcontent.s3.amazonaws.com/20738689_web.jpg
http://images.brandpointcontent.s3.amazonaws.com/20738689_wide.jpg
2014-10-20T00:00:00
<![CDATA[The cookie that makes everyone merry]]>
<![CDATA[

(BPT) - Many of our fondest childhood memories consist of spending time with friends and family, baking delicious holiday cookies and eyeing the beautifully wrapped presents under the tree.

Embrace nostalgia and create the perfect holiday cookie that tastes delicious and is easy to decorate. Instead of displaying a gingerbread house, cut sugar cookies using some snowman, tree and star cookie cutters to set up a festive and tasty holiday scene. Scatter some coconut shavings or crinkled strips of paper for snow and place holiday candies behind the cookies, so they stand up all night long.

When making holiday cookies, remember to:

* Cream the butter and vanilla together. Doing this beforehand will encapsulate the vanilla and prevent flavor loss.

* Chill the dough in the fridge before shaping it. This will make for a softer, moister cookie that is less likely to spread when baking.

* Remove cookies from the oven a few minutes early, as they will continue to cook on the sheet.

* Let the cookies cool completely before you begin to ice them.

Try this recipe to make three dozen perfect holiday cookies, using Nielsen-Massey vanilla and peppermint extracts to provide a completely unique flavor your entire family will enjoy.

Classic Holiday Sugar Cookies

Ingredients

3 cups all-purpose flour

2 teaspoons baking powder

3/4 teaspoon salt

1 cup (2 sticks) unsalted butter, softened

1 cup superfine sugar (purchase at store or process granulated sugar for about 20 seconds in a food processor)

2 tablespoons heavy whipping cream

3 1/4 teaspoons Nielsen-Massey Madagascar Bourbon Pure Vanilla Extract

1 teaspoon Nielsen-Massey Pure Peppermint Extract

2 eggs

1/4 cup confectioners' sugar (for dusting work surface)

1/4 cup all-purpose flour (for dusting work surface)

Directions

Position oven rack in the center of oven and preheat to 350 F. Line two large, heavy light-colored baking sheets with parchment paper; set aside.

In a medium bowl, whisk flour, baking powder and salt until blended; set aside.

In a large mixing bowl, add butter, sugar, cream, vanilla and peppermint extracts; beat with a handheld mixer on medium speed until fluffy, which should take about two minutes. Scrape the sides of the bowl as needed. Reduce speed to medium-low; add eggs one at a time and beat after each addition. Using a rubber spatula, fold in the dry ingredients one half at a time.

Divide dough into two even pieces, then press each piece into a disk shape. Wrap them tightly with plastic wrap and refrigerate for one hour. Dough should be cool and firm but easy to work with.

In a small bowl, whisk confectioners' sugar and flour until blended; set aside. Working with one piece of dough at a time, place on a clean, dusted surface. Roll dough to about 1/8-inch thickness. Use cookie cutters to cut shapes and transfer with a thin offset metal spatula to prepared cookie sheets. For even baking, do not overcrowd cookies. Gather remaining dough, cover with plastic and chill. Continue with second chilled dough.

For best results, bake one sheet pan at a time until done, which should take about 10 minutes; remove and place cookies on wire racks to cool. Decorate and store in an airtight container.

Peppermint Glaze and Peppermint Piping Icing

1 1/4 cups confectioners' sugar

1 tablespoon meringue powder

2 tablespoons water

1/2 teaspoon Nielsen-Massey Pure Peppermint Extract (may substitute with Nielsen-Massey Madagascar Bourbon Pure Vanilla Extract)

Variety gel food colors

Directions

In a small bowl, whisk together sugar and meringue powder. Add water and peppermint extract, stir until smooth. Glaze cookies in desired colors and set aside to dry before piping. For the piping icing, remake the glaze recipe and add additional confectioners' sugar, one tablespoon at a time until desired consistency is reached. Divide icing into small bowls; add desired gel colors. Select pastry tips, prepare pastry bags and creatively pipe icing onto glazed cookies.
]]>
http://images.brandpointcontent.s3.amazonaws.com/20655695_thumb.jpg
http://images.brandpointcontent.s3.amazonaws.com/20655695_web.jpg
http://images.brandpointcontent.s3.amazonaws.com/20655695_wide.jpg
2014-11-05T00:00:00
<![CDATA[Expert tips to curb food cravings during times of stress]]>
<![CDATA[

(BPT) - Do you reach for comfort foods or junk food when you're stressed? You know you shouldn't, but you probably feel you need something to help you during that intense period. With a few tips from culinary experts, you can cut the cravings and find healthy ways to manage nutrition during stressful times.

"In moments of stress, people tend to reach for foods they know, sometimes even favorite foods from childhood. It is certainly not a time when we choose to experiment," says Chef Odette Smith-Ransome, chef instructor at The International Culinary School at The Art Institute of Pittsburgh.

If traveling, you may often search for a familiar restaurant or fast food place. It's easier to reach for food that you know because it provides a level of comfort to balance out the uncomfortable moments of stress, Smith-Ransome says.

Chef Christine Neugebauer of The International Culinary School at The Art Institute of Philadelphia, advises that when traveling, pack your own beverages. By doing this, you can choose water, green tea and non-sugary juices. She also warns against hotels' continental breakfasts. Be careful what you choose, because a small meal like yogurt or an orange may be all you need. Choosing a smaller plate will also prevent you from filling up on extra calories.

It all comes down to food choices where stress and food are concerned. When stressed, you are more likely to make a quick, bad choice. "Make sure when you shop you buy healthier foods. So when you need something, that is what you are going to eat," says Neugebauer.

"The vicious cycle of guilt regarding our eating habits steps in and worsens the current stress situation," Smith-Ransome says. "Add guilt to the situation, and the stress levels increase - compounding the problem."

Smith-Ransome warns that when stressed, one should stay away from caffeine and sugar. It's easy to grab an energy drink or a candy bar because they're accessible and in every convenience and drug store in America. Once the rush is gone from sugary, caffeine-packed foods, you're facing a crash unless you continue to eat and drink to keep your body in the high. Continuing to eat and drink these products will compound the situation even more because you then become sleep-deprived, which raises the levels of anxiety and slows you down.

The best way to attack bad eating choices during a moment of stress is to maintain your body and mind at equilibrium. Before an important interview, presentation or exam, try eating whole foods and complete meals, and forget about the bag of cookies. While these satiate the appetite at the moment, it certainly won't keep your blood-sugar levels stable, making it difficult to cope with your initial problem: high stress.

Neugebauer recommends packing a snack or eating a healthy meal that will last, and small meals throughout the day keep you from getting hungry.

It takes 20 minutes for your stomach to communicate with your mind that you are full. Neugebauer emphasizes the importance of drinking water when gauging your hunger level. She says, "sometimes you think you're hungry and you're not. If you drink some water, then you may not be hungry anymore." By making informed, careful food choices during times of stress, you can help ensure what you eat doesn't add extra calories, fat and poor nutrition to your worries.

For more information about The Art Institutes, visit artinstitutes.edu.
]]>
http://images.brandpointcontent.s3.amazonaws.com/18708109_thumb.jpg
http://images.brandpointcontent.s3.amazonaws.com/18708109_web.jpg
http://images.brandpointcontent.s3.amazonaws.com/18708109_wide.jpg
2014-10-01T00:00:00
<![CDATA[8 Halloween hacks for throwing ghoulishly memorable parties]]>
<![CDATA[

(BPT) - The costumes, the candy, the creative pumpkin carvings – Halloween has been steadily increasing in popularity, with the spooky holiday spend being second only to Christmas. The National Retail Federation says the number of people buying sweet treats for Halloween actually beats out Easter.

This year, make your party a spooktacular delight without spending much time or effort, thanks to a few smart entertaining tricks. Whether you're planning a small crew of trick-or-treaters or having a full-out gala of ghouls for a neighborhood costume party, these easy tips and tricks will help you create a memorable event in no time.

Gourd-eously chill drinks
Skip the ugly coolers and keep drinks cool and accessible with pumpkin ice buckets. Simply select a large, round pumpkin, remove the guts, and add ice. This festive cooler is perfect for chilling juice boxes, soda cans and even wine bottles for the grownups.

Impressive fall sweets
Go beyond the typical bag of candy and add festive, gourmet sweets to your Halloween spread, without slaving over the stove. Shari's Berries offers goodies like Handmade Halloween Brownie Pops in fun shapes like a cat and a witch's hat. The fudgy brownie pops are hand-decorated and individually wrapped, making them an easy and eye-catching addition to any Halloween party.

Other fall flavors to enchant taste buds include Hand-Dipped Caramel Apples, Pumpkin Spice Pretzel Twists and Halloween Strawberries. Once these sweets are delivered fresh directly to your door, simply place on a platter and they're ready to serve with style.

Witches hat ring toss
Want a simple game to keep kids occupied before and after trick-or-treating? Here's an easy and affordable game that will keep them laughing for hours. Set up a Halloween-themed ring toss game by using witches hats on the ground instead of pins, and give them orange rings to toss over the hats.

Trick-or-treat safety
Keeping kids safe while trick-or-treating is a major concern for any parent celebrating Halloween with the family. One fun way to keep kids safe and well lit is to order glowing bags that can light the way on Halloween night. Personal Creations' Halloween LED Treat Bag is available in four spooky designs that illuminate with sparkling LED lights at the push of a button – the perfect example of keeping kids safe while having fun. Plus, they can be personalized with any name so there's no confusion on which light-up bag is whose.

Ghostly pathway illumination
Greet guests and trick-or-treaters alike with ghost pathway lighting that can be made quickly from things you already have around your house. Collect empty milk jugs, clean them and draw spooky ghost faces with black marker on one side. Skip candles and use battery-powered tea lights for spooky fun outdoor decor that beautifully lights the night.

Spellbinding interior decor
Add some fresh color to your interior design with blooms of flowers in Halloween-inspired hues. The Autumn Collection from ProFlowers is guaranteed to add unique style to your Halloween party. Floral arrangements are a perfect centerpiece on a table or as accent decor on the buffet where food will be served.

Potluck candy dish
Depending on how busy your neighborhood gets on Halloween, you may hand out a lot of candy to trick-or-treaters. Eliminate another to-do from your list by asking guests to bring a bag of candy for the treat dish and take turns handing it out. You'll save another trip to the store and will get a nice variety of candy for all the little witches and wizards coming to your door.

With a few easy steps, your Halloween party can be transformed into a ghoulish get-together that everyone will enjoy.
]]>
http://images.brandpointcontent.s3.amazonaws.com/20419154_thumb.jpg
http://images.brandpointcontent.s3.amazonaws.com/20419154_web.jpg
http://images.brandpointcontent.s3.amazonaws.com/20419154_wide.jpg
2014-12-05T00:00:00
<![CDATA[Millions of Americans would give up Facebook for Christmas sweets [Infographic]]]>
<![CDATA[

(BPT) - The holidays are full of decadent sweets and gourmet desserts, and Americans wouldn't have it any other way. This infographic explores that love of sweets and what most people would part with (or protect) to ensure they get the sweets they crave this season.
]]>
2014-12-03T00:00:00
<![CDATA[4 small diet changes that can make a big difference]]>
<![CDATA[

(BPT) - The new year is a great time to start fresh. Many people commit to exercise more, stress less or make healthier food choices. Incorporating small, sustainable changes, versus dramatic, large-scale lifestyle shifts, can make it much easier to stick to your resolutions. This year, instead of overhauling your entire diet, resolve to improve your health with simple tweaks to your everyday meal and snacking routine.

Eat the rainbow

Adding more fruits and vegetables to your diet is an effortless way to boost your intake of vitamins, minerals and fiber. Try to eat one produce item from each color in the rainbow every day. For example, have blueberries in your breakfast oatmeal, a red apple for a snack, a spinach and radicchio salad with yellow peppers for lunch and sweet potatoes as part of dinner. You could also pack red bell peppers and carrots with creamy garlic hummus or a banana for a convenient pick-me-up between meals.

Adopt a smoothie regimen

Another easy way to consume more fruits and vegetables - as well as other healthy ingredients like nut and soy milk, yogurt, chia or flax seeds - is to start your day with a nutrient-packed smoothie. Smoothies can be a convenient, on-the-go, energy-boosting breakfast for adults and kids alike. Create personalized flavor combinations for every member of the family with the new Vitamix S30, which features a portable blend-and-go container that becomes an instant travel cup. If you have a sweet tooth, try a red cherry smoothie, bursting with the flavors of cherry, strawberry and grapes. Or, blend in antioxidant-rich kale or other dark leafy greens for an extra serving of vegetables.

Choose healthy fats

The Centers for Disease Control and Prevention recommend getting most of the fat in your diet from unsaturated fats, which can be found in foods such as fish, nuts, seeds and certain types of oils. Monounsaturated fats, from sunflower oil, canola oil and avocado, and polyunsaturated fats, like soybean oil, walnuts and flax seed, are sometimes called "good fats" because they are heart-healthy and can help lower cholesterol. Add these healthy fats into your meals: use avocado to cool spicy entrees; top salads with walnuts, sunflower or pumpkin seeds for an extra crunch; and cook with canola or olive oil. Fats are essential for your body to function properly, so choose ones that taste great and provide energy and nutrients.

Make smart substitutions

Another simple way to change your diet is to sub in healthier options. There are many ways to adapt recipes that will increase their nutritional content without sacrificing taste. Replace the typical carbohydrates with vegetables: try crispy, baked zucchini sticks in place of french fries or spaghetti squash instead of traditional pasta. Secretly swap ingredients for more wholesome alternatives in your favorite recipes: substitute Greek yogurt in place of full-fat sour cream in dips and sauces or make a cauliflower-based pizza crust, instead of a flour one, for a more nutritious version of a favorite comfort food. With the right preparation and seasonings, your family will never notice the difference.

When it comes to incorporating changes into your lifestyle, it's important to start slowly and make realistic choices. Don't be discouraged if you have minor setbacks. With just a few modifications to your daily meals, you can achieve better health in the new year.

Ingredients:

1/2 cup (60 g) low-fat cherry yogurt

1 cup (76 g) fresh strawberries, quartered

2/3 cup (50 g) red grapes

1 cup (70 g) fresh cherries, pitted

1/2 cup (60 ml) cherry juice

Directions:

Place all ingredients into the Vitamix S30 40-ounce container in the order listed and secure lid. Turn the dial to 1 and slowly increase speed to 10. Blend for 35 seconds or until desired consistency is reached.
]]>
http://images.brandpointcontent.s3.amazonaws.com/21047233_thumb.jpg
http://images.brandpointcontent.s3.amazonaws.com/21047233_web.jpg
http://images.brandpointcontent.s3.amazonaws.com/21047233_wide.jpg
2014-12-29T00:00:00
<![CDATA[Easy tips to help beat calorie-overload this year]]>
<![CDATA[

(BPT) - Did you make a New Year's resolution to eat better this year? Or are you thinking you might need to make some lifestyle changes to get ready for the summer swimsuit season? Although it may seem like a daunting task, getting started on a weight management plan can be easy. A few simple expert tips can help you watch your calories so you can accomplish your healthy living goals.

From rich and calorie-filled menu items to family celebrations, it's easy for healthy eating habits to get off-track this time of year. This can be especially true following the holiday season which is filled with parties and holiday cookies. In fact, 49.2 percent of respondents in a recent survey from Sweet'N Low said they lost control of their usual eating habits during the festive holiday season.

If you're looking for easy ways to skip some calories without skimping on the fun, Dr. Keri Peterson, a New York City-based practicing physician and medical expert who appears regularly on the Today Show, CNN and Good Morning America, offers these simple suggestions to help manage your calories:

Watch your drinks – Do you know that some drinks contain as much as one-third of a dieter's recommended daily caloric intake? Sugary, indulgent drinks may be in season but they are typically full of hidden calories. To get your sweet fix, replace the sugar in all your favorite drinks with a zero-calorie sweetener, such as Sweet'N Low. Your drink will be as sweet as you like it, but with fewer calories.

Bring a healthy dish to parties – If you're bringing a dish to a party, impress your friends with something that's both delicious and lower in calories. When researching options, look for appetizer and dessert recipes that are "under 100 calories" so that you and your friends can skip the calorie-overload and instead, focus on enjoying the festivities.

Take a walk – Don't let the chilly temperatures of winter or the rains of spring put you in an exercise slump. If you can't fit time for the gym into your schedule, take a quick walk around the block at lunch, park a little farther from the office or shopping mall entrance or wake up earlier and take a brisk walk before you conquer the day. You can burn about 150 calories during a 30-minute walk. As an added plus, exercise doesn't just help you stick to your diet; it may also put you in a better mood.

Don't sacrifice all the treats you love – Is drinking a vanilla cappuccino on your way to work your favorite way to start the day? If you are watching your calories, be mindful that many popular coffee shops sweeten those drinks with high-calorie sugar or syrups. For example, a typical, 1-ounce serving of syrup has 12 grams (3 teaspoons) of sugar! On the other hand, completely abstaining from the treats you love can sidetrack the most faithful of dieters. Rather than go unsatisfied, try reducing or cutting out the added sugar in your drinks by sweetening with a zero-calorie sweetener, instead. One great option is Sweet'N Low in the little pink packet. If you are making your own cappuccinos at home, try a lower-calorie Skinny Vanilla Cappuccino recipe at only 96 calories per serving. Another great option is a warm, soothingly-cool Thin-Minty Mochaccino (recipe below). With only 70 calories per serving it is one of Dr. Peterson's favorites. For more, lower-calorie recipe ideas, health tips or information to help you keep your diet on-track, visit www.sweetnlow.com.

No matter what, it's important to live and maintain a happy and healthy lifestyle that works for you all year long. For many people, just taking the first step toward healthier habits can be the hardest part.

"Starting small is OK, because even small steps are steps in the right direction," Dr. Peterson advises. "Simply replacing the sugar in your daily coffee with a zero-calorie sweetener is an easy way to cut some calories from your usual diet and it can get you thinking about other ways to improve your health."

Thin-Minty Mochaccino Recipe

(makes 4 servings)

Ingredients:

1 1/4 cups hot, strong-brewed coffee

2 teaspoons unsweetened cocoa powder

1/4 teaspoon peppermint extract

8 packets Sweet'N Low zero calorie sweetener

2 cups hot skim milk

Directions:

Whisk coffee, cocoa powder, peppermint extract and Sweet'N Low in heatproof container until well blended. Stir in milk. Pour into 4 mugs and enjoy!
]]>
http://images.brandpointcontent.s3.amazonaws.com/20832826_thumb.jpg
http://images.brandpointcontent.s3.amazonaws.com/20832826_web.jpg
http://images.brandpointcontent.s3.amazonaws.com/20832826_wide.jpg
2014-11-03T00:00:00
<![CDATA[African Americans with type 2 diabetes take America's Diabetes Challenge and pledge to get to their goals]]>
<![CDATA[

(BPT) - S. Epatha Merkerson is well-known for her award-winning roles on the stage and screen. But what you may not know is that she is one of the 4.9 million African-American adults living with diabetes - that's nearly 20 percent of the adult African-American population.

In 2003, after having her blood sugar tested at a health fair event and being advised to see her doctor, Merkerson got an important wake-up call - she was diagnosed with type 2 diabetes. Despite having a family history of the disease, she was unaware she had the condition, and following her diagnosis, Merkerson got serious about her health. She worked with her doctor to learn her A1C (average blood sugar level over the past two to three months) and set a personal A1C goal, so she could help get her blood sugar under control.

The American Diabetes Association (ADA) recommends that many people with diabetes have an A1C of less than 7 percent to help reduce the risk of complications, such as blindness, amputation, heart disease and stroke and nearly half of people with diabetes have an A1C greater than 7 percent. For certain individuals, a higher or lower A1C may be more appropriate, which is why it is important for people with diabetes to speak with their health care providers to discuss the A1C goal that is right for them.

Type 2 diabetes is a significant health concern in the African-American community. African Americans are more likely than other ethnic groups to be affected by type 2 diabetes and to experience serious long-term health problems over time from the disease. In fact, it is the fourth leading cause of death in the community.

Accept the challenge to get to your goals!

That's why Merkerson is now teaming up with Merck on America's Diabetes Challenge: Get to Your Goals. As a part of this program, Merkerson is encouraging African Americans living with type 2 diabetes to join her in pledging to know their A1C and to talk to their doctors about setting and attaining their own A1C goal.

"I lost my father and grandmother to complications of diabetes," says Merkerson, "So I learned firsthand how important it is to know your A1C and make a commitment to get to your goal. I'm excited to be working on this program to help other African Americans with the condition learn about proper blood sugar management and inspire them to achieve their own blood sugar goals."

To help meet her personal A1C goal, Merkerson worked closely with her doctor to create an individualized diabetes treatment plan, including diet, exercise and medications that fit her specific needs. By sticking to this plan - and making changes with her doctor when necessary - Merkerson has kept her blood sugar under control. It's important to keep in mind that because diabetes is a progressive disease, sometimes, despite one's best efforts, their doctor may need to adjust their treatment plans over time to help them reach their blood sugar goals.

Most people with diabetes are aware of the importance of controlling high blood sugar, but it's also important for patients to understand why blood sugar can sometimes go too low. For people on certain diabetes medications, low blood sugar can be caused by skipping meals or excessive exercise and can make you feel shaky, dizzy, sweaty or hungry, and sometimes, faint. If you have type 2 diabetes, make sure your doctor explains the signs and symptoms of high and low blood sugar to you and let him or her know if you are experiencing any of those symptoms.

Merkerson is urging fellow patients and their loved ones to visit www.AmericasDiabetesChallenge.com and join the America's Diabetes Challenge Facebook community at Facebook.com/AmericasDiabetesChallenge where they can make their personal A1C pledge, learn more about her diabetes story, and find tips for better blood sugar management.

Key questions to ask your doctor

Achieving blood sugar control can be challenging, yet it is a crucial part of a diabetes management plan. People who join Merkerson in accepting America's Diabetes Challenge can stay motivated and take an active role in controlling their blood sugar by asking a few key questions to guide their discussion with their doctor:

* What is my A1C and what should my goal be?

* How often should I test my blood sugar and what should my targets be?

* What are the possible side effects of the medication(s) I am taking?

* What are the signs and symptoms of high and low blood sugar?

* Do I need to make any changes to my overall diabetes management plan?
]]>
http://images.brandpointcontent.s3.amazonaws.com/19679229_thumb.jpg
http://images.brandpointcontent.s3.amazonaws.com/19679229_web.jpg
http://images.brandpointcontent.s3.amazonaws.com/19679229_wide.jpg
2014-12-21T00:00:00
<![CDATA[Why you should consider the Mediterranean diet]]>
<![CDATA[

(BPT) - A healthy diet can be the foundation of a healthy life. While there are many food choices and diet options, one diet consistently grabs the attention of researchers.

"The Mediterranean diet has been, and continues to be, studied widely," says physician assistant Tricia A. Howard, a faculty member at South University, Savannah's College of Health Professions. "I would recommend considering the Mediterranean diet to anyone who wants to make a healthy lifestyle change."

The Mediterranean diet is named after the geographical part of the world where most people consume plentiful amounts of fruits, vegetables, olive oil, nuts and fish.

"This is a diet high in antioxidants and anti-inflammatories, which have many important health benefits," explains Howard.

Some of the benefits of the Mediterranean diet can be seen quickly. Howard says many patients see improvement in cholesterol levels and begin to lose weight within a few months of adopting the diet. Numerous research studies show that the long-term benefits include a decreased risk of heart disease and some types of cancer.

But Howard cautions that the Mediterranean diet is not about quick fixes. Instead, it is a lifestyle change that you need to follow consistently for years in order to reap all the benefits.

"To get the many health benefits numerous researchers have found come with this diet, you must commit to it," Howard explains. "Following this diet and benefiting from it is really about deciding that you are ready to take control of your health and about being willing to make substantial changes in how you eat and what you cook.

"A lot of wonderful foods are included in the Mediterranean diet," says Howard. "But, red meat is not part of the diet, and that can make it tough for some people to strictly adhere to it."

Howard says even if you can't strictly follow the Mediterranean diet, everyone should try to incorporate as many aspects of it as they can into their daily diet.

"Substituting things in your diet that you know aren't the healthiest choices and replacing them with foods found in the Mediterranean diet is a smart decision," Howard says. "And, it may help you begin the process of moving away from an unhealthy diet and towards one that has been proven repeatedly to have benefits.

"Choosing foods from the Mediterranean diet is definitely a step in the right direction."
]]>
http://images.brandpointcontent.s3.amazonaws.com/18724552_thumb.jpg
http://images.brandpointcontent.s3.amazonaws.com/18724552_web.jpg
http://images.brandpointcontent.s3.amazonaws.com/18724552_wide.jpg
2015-01-20T00:00:00
<![CDATA[Easy eco party tips that will help you celebrate the big game and score points with the environment]]>
<![CDATA[

(BPT) - The big game is just around the corner, and it's an exciting time to plan and attend parties, gather with friends and enjoy the most-watched television event of the year. But did you know that the average big game party with 30 guests can create up to 80 pounds of waste? While the players on the field are putting points on the scoreboard, you can also score big at home ... with the environment. Follow these easy eco tips from Unilever Project Sunlight, an initiative to encourage people live more sustainability and learn how you can be a game changer for this year's big game.

* Stop the flow of water. When getting all primped and proper for the big game, skip the hair wash and freshen up your locks with Suave Dry Shampoo to conserve water. If you need to wash that hair, try Dove which is made with Type 2 plastic and can be recycled through many curbside programs.

* Travel smart. If you're hosting a party, invite your guests to carpool. Pair friends before the party and encourage them to share a car ride. Not only can that reduce the CO2 emissions related to their travel, it's also a great way to break the ice.

* Cut out the delivery. An estimated 4.4 million pizzas will be ordered for the big game ... and most of those pizza boxes can't be recycled. The leftover oil on the cardboard can contaminate an entire batch of recyclable items. This year, skip delivery and create a pizza bar with this recipe for Chipotle Chicken Pizza using Knorr Chipotle MiniCube seasoning. You can reduce pizza-box waste and CO2 car emissions by letting the delivery guy stay put.

* Snack smart. Each year Americans throw away enough plastic cups, forks and spoons to circle the globe 300 times – these items tend to be frequent staples at game day parties. Serve up game time snacks like Hellmann's Disappearing Buffalo Chicken Dip using your own kitchenware instead of paper or plastic plates – this can help save energy and reduce waste.

* Clean smart. More than 70 million tons of paper are wasted each year in the United States, so don't add to it. When the final whistle blows and it's time to clean up, find a reusable cloth instead of paper options for a long-term, eco-friendly solution.

Your enjoyment of the big game and your concern for the environment don't have to be mutually exclusive. Making just a few small changes to how you celebrate game day can have a big impact on the environment over time. To get prepped for your game day celebration, go to greenthegame.com to test your eco savvy and get more eco-friendly tips for enjoying the big game.
]]>
http://images.brandpointcontent.s3.amazonaws.com/21426840_thumb.jpg
http://images.brandpointcontent.s3.amazonaws.com/21426840_web.jpg
http://images.brandpointcontent.s3.amazonaws.com/21426840_wide.jpg
2014-12-22T00:00:00
<![CDATA[Don't set yourself up for a foul at your next sports-watching party]]>
<![CDATA[

(BPT) - Game day is just around the corner. You and your friends have been talking about the upcoming football game on Sunday afternoon for weeks. You've rescheduled everything to keep Tuesday night free for the basketball matchup between top rival teams. You could spend a lot of money and travel time to get tickets to the game, but you'd be stuck peering through binoculars to see the action or wrapped up in many layers of clothing to stay warm. Instead, you can catch every moment of the game comfortable and warm in front of a large-screen TV.

To watch the game on television, your friends may be thinking about heading out to the local sports bar, but with the constant interruptions and noise from different games – not to mention potentially getting a bad seat – you might miss out on something important.

This makes it all the more ideal to host game night yourself. It's so much easier to just invite your friends and family over to lounge on your comfortable couches while cheering on the home team. And if you have a television 42-inches wide or larger, chances are good that your friends will take you up on your game-day party offer, according to a "Staygating" survey conducted by LG Electronics USA.

Here are some tips to help you organize your sports buds, get the house ready for company and get ready to watch the game:

* No matter how casual the get-together, the guest list is crucial so that, as host, you can plan food and seating appropriately. So whether the RSVP is through text or e-mail, make sure you know exactly how many friends will be cheering the team on toward victory. Email invites might make it a bit easier to get your starting lineup planned, especially if you plan to invite a large group of friends.

* Quality of food is very important to people who attend sports-viewing parties, so make certain your fans aren't calling foul on what you serve at home. You have several options. You can tell everyone you're hosting a potluck party, and ask them to bring the lucky food item that will ensure your team's victory. You can arrange for catering of pulled pork or cold meat sandwiches. Or you can go all out and whip up some chicken wings in a crock pot to be served with coleslaw and cookies decorated in team colors. No matter the direction you go, be sure to have enough good food to keep your fans full and happy the entire game.

* The best game-watching experience is with a high-definition Smart TV like the LG 65LB6300, which allows your fans to see and call the play better than the athletes, coaches or referees on the field. This TV has an In-Plane Switching (IPS) panel to give all viewers the best seat in the house – the game looks great no matter what angle you're looking at the TV from. It's also an LG SmartTV with Web OS, making it easy to connect to providers like Netflix, Hulu Plus, Amazon and YouTube for entertainment long after the game is over. Use the Magic Remote to open an app or flip between games, and your sports fans will be scheduling every game night at your house from now on. LG's suite of Smart TV's range from 39 to 105-inches in size.

With these game-day party-planning tips, you might as well put next season's schedule on your digital calendar now, because no one will want to miss a second of it.
]]>
http://images.brandpointcontent.s3.amazonaws.com/19762365_thumb.jpg
http://images.brandpointcontent.s3.amazonaws.com/19762365_web.jpg
http://images.brandpointcontent.s3.amazonaws.com/19762365_wide.jpg
2014-12-05T00:00:00
<![CDATA[How to enjoy your holiday without the stress]]>
<![CDATA[

(BPT) - It's ironic that a time traditionally associated with good cheer and merriment can turn into a virtual nervous breakdown for so many people. High expectations paint the holidays as a time of fun and joy, and when people don't feel this way they then feel even worse because they somehow aren't living up to an idyllic portrait of the season.

This is where physical and mental health play an important role in helping people better manage holiday stress. Experts in the areas of family psychology and health have come up with some sensible tips they hope will provide some comfort and joy to the faithless, weary and frazzled this holiday season.

Avoid family burnout

The classic movie "It's a Wonderful Life" portrays idealized images of family harmony during the holidays: everybody gathered around a piano and roaring fireplace, singing carols, merrily laughing and drinking eggnog - with every family member present. In the past, the holiday season was a way for families to take a break from their difficult work life and come together in celebration. But sometimes these gatherings aren't so ideal.

"When a family comes together for the holidays, some members simply don't get along with each other for a variety of reasons," says Dr. Jim Wasner, dean of the Illinois School of Professional Psychology at Argosy University, Schaumburg. "To avoid ruining a family gathering, try thinking of holiday visits more like a special ritual, such as a wedding or birthday party. It's fine to be on your best behavior and not deal with hurts or grudges because of the special event."

If you are not on the best terms with a relative and feel like you need to talk to him or her about it, Dr. Wasner recommends you do it one-on-one before the holiday visit, either on the phone, by mail or during a shorter visit. If that is not possible, there is nothing wrong with setting limits on the time that you spend with that relative.

Protecting against health concerns

Santa Claus isn't the only one who has to worry about a big belly during the holidays so be sure to consider your physical health as a way to help manage your holiday stress. Betsy Kawecki, nursing faculty member at South University, West Palm Beach, believes that major health complaints that surface during holidays, such as gaining weight, are a result of extremes in behavior. Overeating leads to indigestion as a result of increased proportions of food and indulging in foods with a high degree of fat, explains Kawecki. She suggests that attitude plays a significant part on dieting expectations and actions. If you view the holiday season as the last hurrah, you will be more likely to overindulge and gain weight.

Kawecki says that during the holidays, it's important to maintain health-promoting behaviors, but you should also be flexible. Exercise by speed-shopping in the malls instead your usual walk around the block. Maintain a normal healthy diet and eat your five fruits and vegetables a day, especially on party days. Be a healthy host or hostess by cooking low-fat, presenting food in various locations to promote mingling and not just eating, and making portions small.

Overall pacing oneself is essential, says Kawecki. The holiday season involves more than one day. With holiday shopping, decorating, parties, feasts and traveling, people should worry most about trying to keep balance in their lives and maintaining healthy habits.
]]>
http://images.brandpointcontent.s3.amazonaws.com/18717656_thumb.jpg
http://images.brandpointcontent.s3.amazonaws.com/18717656_web.jpg
http://images.brandpointcontent.s3.amazonaws.com/18717656_wide.jpg
2014-10-02T00:00:00
<![CDATA[Up your game: tips for tailgating]]>
<![CDATA[

(BPT) - Fall brings cooler temperatures, changing leaves, and most importantly (many will argue) football! Nothing beats rooting for your team with good friends and good game grub. Whether you'll be cheering from the couch or chanting in the stadium, you can easily up your game when it comes to awesome tailgate fare. Make these dishes ahead of time, so you can just pack them in the cooler or set them out on the table on game day and not miss a minute of the action.

Skinny dip

A good dip is an essential part of the game day menu, but this year you can lighten it up and amp up the flavor for a dip all your guests will be diving into. Opadipity By Litehouse is made from Greek yogurt so it has a thick, creamy consistency with fewer calories and more protein. It comes in mouth-watering and crowd-pleasing flavors like Chipotle Ranch, Cucumber Dill and Spinach Parmesan. Cut up carrots, celery and peppers to dunk and arrange around the dip on plates in your favorite team's colors. You can also cut pita bread into quarters, drizzle with olive oil, salt and pepper, and roast in the oven for fresh, crunchy pita chips that are perfect for dipping.

Mix it up

Everyone loves munching on snack mix, but rather than just throwing the ingredients in a bowl and calling it a day, make sure yours scores major points. Combine your favorite nuts, pretzels, popcorn and cereal with seasonings like hot sauce, garlic, onion powder or taco mix and bake it in the oven for an hour, stirring every 15 minutes for a flavorful, toasty treat. After it cools, add in chocolate candies in your team colors and watch people huddle around the bowl.

Hands free

When watching the game, having one hand free to high five, fist pump and - in tough situations - cover your eyes is a must. Make it easy for the fans with kabobs that don't even require a plate. Get creative with ingredients on wooden skewers ; combine chunks of turkey and cheese with lettuce, tomato and pickles or slices of salami and roast beef with cheese and olives to make tasty, easy-to-eat fare. Have delicious dressings handy as dipping sauces - OPA By Litehouse Greek Yogurt Salad Dressings in Ranch or Feta Dill are the perfect accompaniment.

Sweet victory

Don't forget dessert to sweeten victory or defeat! Make or buy cupcakes and create pennants from paper cut into triangles attached to toothpicks. Write team and players' names and cheer-worthy football sayings to up the team spirit. Extra points for cupcakes in team colors. You can also make cookies or cake pops. Mold them into a football shape using a knife and your hands and use white icing to pipe on laces.

It's easy to kick the season off right with delicious game day food. For more ideas, go to www.litehousefoods.com/recipes.
]]>
2014-12-21T00:00:00
<![CDATA[5 health improvements you can make today that will pay off for a lifetime ]]>
<![CDATA[

(BPT) - Improving your health and wellness can seem like a daunting task, especially if you know you have some bad health habits to break. But, several improvements you can make today can result in tremendous health benefits.

"It starts with you," says physician assistant Tricia A. Howard, a faculty member at South University, Savannah's College of Health Professions. "You have more control over your health than you think you do."

Here are five steps you can take today that can have a positive impact on your overall health and wellness.

Stop smoking

Everyone knows smoking is bad for you. In fact, people who smoke have by far the greatest risk of lung cancer - the number one cause of cancer deaths in the U.S. - and increased risk of a cardiac event. But, many people don't realize that changes in the lungs caused by smoking can actually improve over time once a smoker quits.

"Even if you've smoked for many years, you can reduce your lung cancer risks just by quitting," says Howard. "And this isn't just about your own health. Smoking puts the ones you love at risk, because even second-hand smoke can cause cancer. So, quitting is a win-win for you and those you love."

Howard says people who want to quit smoking do better when they set a target date to quit. She also advises working with your primary health care provider who can actually individualize a stop-smoking plan for you. And, Howard says getting support from others is a crucial part of the battle.

Increase your water intake

Sixty percent of your body weight is water. Your body depends on water to carry nutrients to cells and to flush toxins out of vital organs, so getting the right amount of fluids each day is crucial.

Howard says men should drink 3 liters, or 13 cups, per day. For women, the recommendation is 2.2 liters, or 9 cups, per day. If that recommendation seems tough to follow, Howard says to divide it up throughout the day.

"Make sure you have water with every meal and also drink water at least once between each meal," she suggests. "That divides up your fluid intake and can make the amount seem less daunting."

And, Howard says you don't have to stick to water. Milk, coffee, and other drinks that contain a lot of water and not a lot of calories count towards your daily fluid intake.

Exercise

"Exercise reduces your risk for chronic disease, improves balance and coordination and helps with weight loss," Howard says. "Exercise is a key part of living a healthy life."

Howard says the U.S. Department of Health and Human Services recommends 150 minutes a week of moderate exercise, or 90 minutes of vigorous exercise a week, for adults.

"That sounds like a lot," Howard acknowledges. "But, if you break it into 15-or-20-minute daily workouts it's much easier to fit into your schedule. You don't have to spend hours at a time in the gym to reap the benefits."

Howard says recent studies have shown that even short bursts of exercise can be helpful.

Adopt the Mediterranean diet

The Mediterranean diet is a diet rich in fruits, vegetables, olive oil, nuts and fish. The results of numerous studies show long-term health benefits to adopting the diet.

"This is a diet filled with antioxidants and anti-inflammatories," Howard explains. "This diet has been shown to reduce the risk of heart disease and cancer when adhered to long-term. Weight loss and improvement in cholesterol can be seen after just a few months."

Have your cholesterol checked

You might be surprised to learn that you should begin having your cholesterol monitored by a doctor at age 20. But since coronary artery disease is the number one cause of death in the U.S., it's a recommendation you should take seriously.

"There is no reason to avoid having your cholesterol checked," Howard says. "If your cholesterol levels aren't where they should be, you can change them."

Howard says levels that are too high can be controlled by diet, quitting smoking, exercise, and even prescription medication.

"There are so many things we can do to improve not only the length of our life, but the quality of those years," Howard encourages. "Don't wait. Commit today to making a few small changes, and see how they improve your health over time."
]]>
http://images.brandpointcontent.s3.amazonaws.com/18721938_thumb.jpg
http://images.brandpointcontent.s3.amazonaws.com/18721938_web.jpg
http://images.brandpointcontent.s3.amazonaws.com/18721938_wide.jpg
2014-11-04T00:00:00
<![CDATA[Give holiday dishes a flavorful twist with gourmet cheese]]>
<![CDATA[

(BPT) - Winter holidays conjure up cravings for our favorite comfort foods - from the aroma of fresh-baked apple pie to the taste of tender roast turkey. This year, give holiday recipes a delectable new twist by incorporating the flavors of imported gourmet cheeses.

"Creatively crafted cheeses add flavor and pizazz to traditional holiday dishes," says Chef Michael Symon, co-host of "The Chew," author of numerous best-selling cookbooks and owner of several restaurants. "Whether you love the bold taste of Danish Blue Cheese crumbles, or prefer rich and buttery Aged Havarti, gourmet cheeses give an extra kick to cold-weather favorites."

Blue Cheese Stuffed Turkey Breast

It's easy to transform the time-honored turkey into a feast of flavors, according to Symon.

"For a tasty twist on the holiday bird, butterfly-cut a boneless turkey breast and fill it with a mixture of Castello(R) crumbled Danish Blue Cheese, seasoned with kosher salt, freshly ground black pepper and minced shallots. Roll it up in jellyroll fashion, tie with twine and drizzle with olive oil. It's simple to prepare and will be a festive hit."

The key to this recipe's tastiness is Castello Danish Blue Cheese. Its sharp and slightly salty flavor, referred to as the blue "bite," adds epicurean excitement to turkey, along with a dash of self-indulgence. To bring out the cheese's flavor, serve with accompaniments such as pears, olives, cranberries or rye bread.

Apple Pie with Havarti Crust

Apples and cheese have long been friends, so why not marry the two flavors in an amazing pie recipe? Simply add shredded Aged Havarti to the crust. Pulse traditional crust ingredients in a food processor until small crumbs form, then pulse in the shredded cheese. According to Symon, "Castello(R) Aged Havarti's rich, creamy texture and crunchy flecks of salt crystals are the perfect partner for an apple pie crust."

For the filling, Granny Smith apples complement the Aged Havarti flavor and blend beautifully with traditional ingredients like granulated and dark brown sugar, cinnamon and fresh nutmeg. Real butter and heavy cream add even more richness to the recipe.

The result, according to Symon, is a decidedly decadent apple pie with Aged Harvarti's buttery flavor: "This pie is the ultimate holiday comfort food - no matter how you slice it," Symon says.

Symon's recipes for Blue Cheese Stuffed Turkey Breast and Apple Pie with Havarti Crust are at www.castellocheese.com/en-us.
]]>
http://images.brandpointcontent.s3.amazonaws.com/20877277_thumb.jpg
http://images.brandpointcontent.s3.amazonaws.com/20877277_web.jpg
http://images.brandpointcontent.s3.amazonaws.com/20877277_wide.jpg
2014-11-25T00:00:00
<![CDATA[Bring a little tech etiquette to your holiday festivities this season]]>
<![CDATA[

(BPT) - Have you ever found yourself wondering if it was appropriate to check your work email during a holiday party? Do you feel guilty about entertaining your kids with technology during the busy holiday season?

In a recent survey commissioned by Microsoft, Americans shared their anxieties and concerns about holiday technology. Luckily for you, you're not the only one sending your thank you notes via text and even better, most people think it's completely acceptable.

Still wondering about holiday tech etiquette? Here are some tips to help guide you this season.

1. Don't fret, you aren't the only one checking your phone at the holiday table! If you find yourself sneaking a peek at your phone during the family holiday dinner – you're not alone. Forty-one percent of Americans admit to checking their phone secretly under the holiday table, according to the survey. But phone checkers beware, while a majority of Americans feel it's completely appropriate to check social media during holiday gatherings, only 34 percent approve of people looking at work email. If the dings of incoming emails are too enticing, use a digital personal assistant like Cortana to set quiet hours on your phone so incoming calls go straight to voicemail and all notifications are silenced.

2. Go ahead, take a holiday selfie! You'll be in good company. According to the survey, 75 percent of American parents are likely to post to social media during a holiday gathering, so whether it's a video of your aunt's unique approach to mashing potatoes or pictures of the annual neighborhood Thanksgiving football game, share away!

3. Don't stress about keeping the kids entertained. When traveling for the holidays, 72 percent of parents use technology to entertain their kids. And don't feel guilty about letting them watch or play what they want. Only 7 percent of parents restrict kids to educational shows, movies and games compared to 40 percent who aren't worried as much about the content, as long as it keeps kids busy in the car or on the plane.

4. Happy holidays, world! If you're in the mood to spread holiday cheer to everyone on your contact list, pen and paper aren't your only option. Although according to the survey, 43 percent of people still send cards via traditional mail, more than half of Americans are OK with sending mass holiday well wishes via text message. So it's OK to forget the stamps and hit send instead to share the joy this year.

5. Use tech to make thank you's more personal. If you're not into writing thank-you notes the old-fashioned way, consider sending a quick video message using Skype or Qik instead. That way the gift giver can see and hear how much you appreciate the gift. You can also share a story or two about everything the family has been doing this holiday season.

You have enough to think about during the holidays. Don't let technology etiquette add extra stress. So, go ahead and post a holiday selfie. You won't be the only one.
]]>
http://images.brandpointcontent.s3.amazonaws.com/18787827_thumb.jpg
http://images.brandpointcontent.s3.amazonaws.com/18787827_web.jpg
http://images.brandpointcontent.s3.amazonaws.com/18787827_wide.jpg
2014-10-01T00:00:00
<![CDATA[How to be host or hostess with the most(est) with these delicious seasonal recipes]]>
<![CDATA[

(BPT) - This time of year is all about the people you love — when you invite old friends or beloved family members into your home to celebrate and make lasting memories.

A good host always has coffee in the home, but if you really want to wow your guests this season, offer Coffee-mate's delicious seasonal creamers and these delicious recipes as well.

French Toast Chocolate Chip Cookie Cups

It's French toast, it's a cookie. It's just plain delectable.

Ingredients:

* 5 large eggs

* 1 cup fat-free milk

* 3/4 cup Nestle Toll House Chocolate Chip Cookie Flavor Coffee-mate Liquid Coffee Creamer

* 1/4 cup granulated sugar

* 12 ounces whole wheat bread, cut into 1/2-inch pieces (about 6 cups)

* 2 tablespoons Nestle Toll House Semi-Sweet Chocolate Mini Morsels

* 2 tablespoons toasted walnuts, chopped

* 1/2 cup fresh raspberries or other berries

* Maple syrup (optional)

Directions:

Whisk together eggs, milk, Coffee-mate and sugar in large bowl. Add bread pieces; stir to coat. Cover and refrigerate for 2 hours or even overnight.

Preheat oven to 350 F. Spray 12-cup muffin tin with nonstick cooking spray or line each cup with a piece of parchment paper.

Spoon bread mixture evenly into each prepared cup; sprinkle with morsels and nuts.

Bake for 30 to 35 minutes or until set and tops are golden. Cool in pan on wire rack for 5 minutes before serving. Top cups with raspberries and syrup, if desired.

Individual Swirled Pumpkin Cheesecakes

Pamper guests this season with these mini and personal delights (no cake cutting required). An elegant fusion of two fall favorites, pumpkin pie and gingerbread, makes these mini cheesecakes irresistible.

Ingredients:

* 12 foil cupcake liners

* Nonstick cooking spray

* 2 pkgs. (8 oz. each) cream cheese, at room temperature

* 1/2 cup granulated sugar

* 2 teaspoons ground cinnamon

* 1-1/2 tablespoons all-purpose flour

* 1 teaspoon vanilla extract

* Pinch of salt

* 2 large eggs

* 1/2 cup Libby's 100% Pure Pumpkin

* 2 tablespoons Pumpkin Spice Flavor Nestle Coffee-mate Liquid Coffee Creamer

Directions:

Preheat oven to 300 F. Line 12-cup muffin tin with foil liners; coat liners with nonstick cooking spray.

Beat cream cheese, sugar, cinnamon, flour, vanilla extract and salt in large mixer bowl until smooth. Beat in eggs one at a time, beating well again after each addition. Transfer half-cup batter to a medium bowl. Add pumpkin and Coffee-mate; stir until blended.

Divide white cream cheese batter evenly among prepared cups; top evenly with pumpkin batter. Swirl batters with butter knife.

Bake for 16 to 18 minutes or until just set. Cool completely in pan on wire rack. Cover and refrigerate for 4 hours before serving.

Note: Cheesecakes will hold for 3 to 4 days tightly covered in refrigerator. You can freeze them in an airtight container for up to 1 month.

Peppermint Mocha Cheesecake is a perfect choice for seasonal entertaining, and it is a simple recipe that will be sure to dazzle guests.

Ingredients:

* 2 cups ground chocolate-mint sandwich cookies (such as Oreos Mint N' Cream)

* 3 pkgs. (8 oz. each) cream cheese, at room temperature

* 1 cup Peppermint Mocha Flavor Nestle Coffee-mate Powdered Coffee Creamer

* 3/4 cup granulated sugar, divided

* 3 large eggs

* 1 container (16 oz.) sour cream, at room temperature

* 1 teaspoon vanilla extract

Directions:

Preheat oven to 350 F. Grease bottom and side of nine-inch springform pan.

Press cookie crumbs onto bottom of prepared pan. Place in freezer for five minutes.

Beat cream cheese, Coffee-mate and 1/4 cup sugar in large mixer bowl until creamy. Beat in eggs one at a time, beating well after each addition. Pour filling into crust.

Bake for 45 to 50 minutes or until edges are set but center still moves slightly.

Combine sour cream, remaining sugar and vanilla extract in medium bowl; mix well. Spread over surface of warm cheesecake. Bake for 5 minutes. Remove from oven and cool on wire rack. Refrigerate for several hours or overnight. Remove side of springform pan.

To find more great seasonal recipes and see how Nestle Coffee-mate seasonal flavors can add a rich flavor to your holiday gathering, visit MakeitHome.Coffee-mate.com.
]]>
http://images.brandpointcontent.s3.amazonaws.com/20599781_thumb.jpg
http://images.brandpointcontent.s3.amazonaws.com/20599781_web.jpg
http://images.brandpointcontent.s3.amazonaws.com/20599781_wide.jpg
2015-01-15T00:00:00
<![CDATA[The way to anyone's heart on Valentine's Day: Homemade baked goods]]>
<![CDATA[

(BPT) - "Sweets for the sweet" will always be appropriate for Valentine's Day, but what if your sweetheart isn't a fan of boxed chocolates? Or perhaps you want to give an extra special gift by making it homemade? Baking a treat for your loved one is a great way to give a personal – and cost-effective – gift this year.

Fortunately, you don't have to be a pastry chef or even an expert home baker to create something delicious and full of love. With an easy-to-make recipe and a few baking tips, even the cooking-challenged can create something special.

Keep these simple baking tips in mind:

* Follow recipes as precisely as possible. Seasoned bakers may succeed with experimentation, but if you're new to baking or not confident of your improvisational skills, sticking to the recipe should yield the best results.

* Measure all ingredients carefully. A tablespoon too much or too little of any ingredient can make a big difference in a recipe.

* Be careful with oven temperature settings. Don't try to speed baking with a temperature higher than what the recipe calls for. If the recipe specifies different temperatures for different types of baking dishes, be sure to choose the setting that matches your type of bakeware.

* Resist the temptation to remove baked goods from the pan, dish or sheet right away. Allow baked goodies to cool for the amount of time prescribed in the recipe. Rushing it could result in crumbling or cracking.

Armed with these tips, try surprising your sweetheart with these easy, delicious recipes from Pillsbury.com:

Peanutty Pie Crust Clusters

By Beth Royals of Richmond, Virginia -- $1 million winner of the 47th Pillsbury Bake-Off(R) Contest

With just six ingredients, these clusters are easy to make. Plus, the inclusion of peanut butter and pie crust evokes a nostalgic and warm feeling.

Prep time: 30 minutes

Total time: 45 minutes

Makes 30 servings/clusters

Ingredients:

1 Pillsbury(TM) refrigerated pie crust, softened as directed on box

1 bag (12 ounces) white vanilla baking chips (about 2 cups)

1 tablespoon Crisco(R) Baking Sticks Butter Flavor All-Vegetable shortening

1 tablespoon Jif(R) Creamy Peanut Butter

1 cup salted cocktail peanuts

2/3 cup toffee bits

Directions:

Heat oven to 450 F. Line 2 cookie sheets with Reynolds(R) Cut-Rite(R) Wax Paper. Unroll pie crust on work surface. With pizza cutter or knife, cut into 16 rows by 16 rows to make small squares. Arrange squares in single layer on large ungreased cookie sheet. Bake 6 to 8 minutes or until light golden brown. Remove squares from pan to cooling rack. Cool completely, about five minutes.

In large microwavable bowl, microwave baking chips, shortening and peanut butter uncovered on high for 60-90 seconds, stirring once, until chips can be stirred smooth. Add pie crust squares, peanuts and toffee bits. Stir gently until evenly coated. Immediately drop by heaping tablespoonfuls onto lined cookie sheets. (If mixture gets too thick, microwave on high 15 seconds and stir.) Refrigerate about 15 minutes or until set. Store covered.

Toffee and Almond Fudge Cookie Cups

By Amy Andrews of Macomb, Michigan

Cookies, cupcakes or candy? How to choose which one to make? Why choose at all? These cookie cups marry the sweetest of all worlds in a single treat sure to win the heart of any loved one.

Prep time: 25 minutes

Total time: 1 hour 15 minutes

Makes 48 servings

Ingredients:

2 packages Pillsbury(TM) Ready to Bake!(TM) refrigerated sugar cookies

1/4 cup milk chocolate toffee bits (from 8-ounce bag)

1 can (14 ounces) Eagle Brand(R) Fat Free Sweetened Condensed Milk

1/3 cup Jif(R) Creamy Almond Butter

1/2 teaspoon Watkins(TM) Pure Vanilla Extract

1/4 cup sliced almonds, finely chopped

1 can (6.5 ounces) whipped cream topping (in aerosol can)

Directions:

Heat oven to 375 F. Spray 48 nonstick mini muffin cups with cooking spray. Place one cookie-dough round in each muffin cup. Sprinkle 2 tablespoons of the toffee bits evenly over cookie-dough rounds. Bake 13 to 18 minutes or until light golden brown. Cool in pan 15 minutes. Loosen with tip of knife and carefully remove from pan to cooling rack. Cool completely, about 15 minutes.

While cookies cool, heat sweetened condensed milk and almond butter in a 1-quart heavy saucepan over medium heat for 5-6 minutes, stirring constantly, until mixture begins to bubble. Remove from heat and stir in vanilla. Cool 2 minutes. Spoon one heaping teaspoon of condensed milk mixture into each cookie cup.

In small bowl, mix remaining two tablespoons of toffee bits and the almonds. To serve, top each cup with about one tablespoon of whipped cream topping and about 1/4 teaspoon of the almond mixture.
]]>
http://images.brandpointcontent.s3.amazonaws.com/20002392_thumb.jpg
http://images.brandpointcontent.s3.amazonaws.com/20002392_web.jpg
http://images.brandpointcontent.s3.amazonaws.com/20002392_wide.jpg
2014-10-08T00:00:00
<![CDATA[Simple twists to enhance classic Thanksgiving fare]]>
<![CDATA[

(BPT) - Family and friends make Thanksgiving special, but it's the food that's always the center of attention. From juicy turkey and creamy potatoes to zesty cranberries and buttery rolls, nobody leaves the table hungry. This year, delight guests by making the classic foods they love but with a few simple twists that will leave taste buds dancing.

Appetizers
When guests arrive, give them something to nibble on as they visit and watch the parade or game. A cheese platter that features three to five new varieties will get everyone talking. Select a range of flavors to tempt every palate, such as pairing soft brie with a crumbly blue and Black Creek premium extra-aged cheddar cheese, made by Certified Master Cheesemakers.

Accompaniments
The cheese shouldn't stand alone, so be sure to complement it with fresh fruits. Instead of simply placing bite-size pieces on a plate, create fruit cornucopias using sugar ice cream cones. Simply spoon fruit into the cones and arrange the mini cornucopias on a platter for a beautiful seasonal presentation that's easy to grab and enjoy for party guests young and old.

Drinks
Apple cider is a holiday must-have to quench Thanksgiving thirst. This year, add some interest to your beverage offerings with a themed drink that expands on the sweet cider flavors. For example, an autumn sangria is the perfect seasonal offering that's as cheerful as it is refreshing. Start with sparkling wine and add in a splash of cider with freshly sliced pears and apples. Finish with a few cranberries and sprinkle some nutmeg on top. For young guests or those who prefer non-alcoholic drinks, simply swap out wine for alcohol-free sparkling juice.

Cranberries
Cranberries are a Thanksgiving staple, but most people take a small spoonful and move on. If you want to add new flavor to cranberries so guests will be asking for seconds, different spices and additions could mean lip-smacking results. Sweet citrus fruits like oranges taste heavenly when cooked down with cranberries. A splash of port can bring new depths to the classic dish, too. Allspice, cinnamon, nutmeg and even chili powder can add surprising flavor. If you want to add texture, crushed walnuts add crunch and complexity to the sauce.

Potatoes
Thanksgiving menus often include several potato dishes. The secret to enhancing potato dishes is adding cheese for an indulgent result. For example, the complex flavors of crumbled gorgonzola folded into sweet potatoes make a rich dish that guests will love. With a cheesemaking history that dates back to 1923, you can't go wrong with Stella Gorgonzola. Upgrade standard mashed all-purpose white potatoes (russet, Idaho, etc.) by sprinkling in freshly grated parmesan or cheddar for extra kick.

Dessert
No matter how full you are after your Thanksgiving dinner, there's always room for dessert. Instead of or in addition to pumpkin pie, try pumpkin cupcakes or pumpkin cheesecake. Add new flavor to apple pie or apple crisp by mixing shredded cheddar cheese into the apple mixture prior to baking. Guests will ooh-and-ahh over how the sharp cheddar flavor enhances the sweet apple filling.

Need inspiration? Try these two delicious recipes perfect for enhancing any Thanksgiving table. For more unique recipes, visit www.dcicheeseco.com/recipes.

Cheddar Apple Crisp
Makes 8 servings.

Ingredients:
4 cups apples (crisp and tart such as Braeburn), peeled and sliced
1 tablespoon lemon juice
1/3 plus 1/2 cup brown sugar, firmly packed, divided
1/2 cup rolled oats
1/4 cup flour
1 teaspoon ground cinnamon
1/2 cup butter
1 cup Black Creek cheddar cheese, shredded

Instructions:
Preheat oven to 350 F. Combine apples, lemon juice and 1/3 cup brown sugar. Arrange in buttered 8 or 9-inch square pan. Combine dry ingredients and cut in butter until mixture is crumbly; gently mix in cheese. Sprinkle evenly over apple mixture. Bake for 25 to 30 minutes. Serve with ice cream or whipped cream, garnish with shredded cheese.

Baked Sweet Potatoes with Cranberry Gorgonzola Gremolata
Makes 6 servings.

Ingredients:
6 medium sweet potatoes
1/4 cup melted butter
1/2 teaspoon salt
1/4 cup pure maple syrup
1/4 cup minced fresh parsley
1 lemon, zested
1 clove garlic, minced finely
3 tablespoons minced pecans
3 tablespoons finely chopped dried cranberries
1 scallion, minced
2 ounces Stella gorgonzola, crumbled (If you prefer a milder flavor, use 2 ounces crumbled blue cheese instead of gorgonzola)

Instructions:

Preheat oven to 450 F. Place sweet potatoes on cookie sheet and bake for 30 minutes. Flip over and return to oven to bake until tender - about 20 minutes. Remove from oven and set aside.

When cool enough to do so safely, peel sweet potatoes. Place in a medium skillet over low heat with butter, salt and maple syrup for 5 minutes, basting the potatoes with the butter mixture occasionally. Lightly smash the potatoes until there is an even consistency. Hold over low heat.

To make the gremolata: In a small bowl, toss together parsley, lemon zest, garlic, pecans, cranberries and scallion. Gently fold in the cheese.

Move sweet potatoes to a serving dish and sprinkle with the gremolata. Serve hot.
]]>
http://images.brandpointcontent.s3.amazonaws.com/20074775_thumb.jpg
http://images.brandpointcontent.s3.amazonaws.com/20074775_web.jpg
http://images.brandpointcontent.s3.amazonaws.com/20074775_wide.jpg
2014-11-14T00:00:00
<![CDATA[Fail-safe tricks for creating the perfect cheese platter]]>
<![CDATA[

(BPT) - Your social calendar is packed to the brim with dinner parties and family activities. Whether you are hosting or attending as a guest, providing something delectable will always be a welcome addition to the celebration. Loved around the world, a scrumptious cheese platter is guaranteed to tempt everyone's palate and be the perfect conversation starter.

Creating a delicious and interesting cheese platter is easier than you think if you make use of a few tips and tricks trusted by expert chefs. These four ideas will ensure your platter not only embodies the perfect array of cheeses but also showcases your personal taste and style.

The right varieties and correct amounts
Confused about how many varieties of cheese to buy? And how much is needed for your size gathering? The goal is to give people a nice selection of cheeses to sample without overwhelming them; three to five cheeses typically will do the trick. A simple way to ensure a nice spread is to make selections based on the type of milk used to create the cheeses. For example, cow, sheep and goat's milk all create very different kinds of cheeses, and knowing about these differences can help you make better choices when shopping. Prepare 4-6 ounces per person if cheese is the main food, and serve more or less depending on the time of day, whether other foods are served and the type of celebration. When in doubt, reference this handy online cheese calculator at www.dcicheeseco.com/party.

Add an aged-cheddar flight
Do you love cheddar? You're not alone, as it's one of the most universally enjoyed cheese varieties. That's why a flight of different cheddar cheeses is sure to capture your guests' attention while satisfying their hunger pangs. Try selecting three different cheddars for people to taste – odd numbers always present well on a plate. Black Creek's premium cheddar cheeses made in Wisconsin are aged for nine months, two years or even three years, and they feature a rich, sharp flavor. Pre-cut the cheese into cubes and place the pieces on the platter, or you can allow guests to cut their own. Educate guests by adorning each cheese with a candle featuring the number of years that the cheese is aged.

Create a worldly theme
Want a crowd-pleasing theme for your cheese plate? Create a "Tour of Europe" platter that will delight taste buds while letting guests try different cheese styles. Start with mild flavors, including French cheeses like brie and camembert that offer a soft texture. Next, guests can visit Italy when they sample Stella Italian-style cheeses like full-flavored parmesan or rich, semi-sweet asiago. Finish with flavorful cheeses from Holland and Denmark, like extra-aged Gouda or nutty Edam. Add flags to your cheese offerings denoting each one's nationality for the perfect finishing touch.

Accompaniments, preparation and presentation
The sky is the limit when it comes to serving vessels. Go traditional with a wood cutting board or get creative by using marble tile or colorful vintage glass platters. Arrange cheeses artfully on the platter about an hour before guests arrive, as room-temperature cheese maximizes each variety's flavor. Finally, remember no plate is complete without a selection of garnishes like crackers, bread, fresh or dried fruit, nuts, olives and meats. Then sit back and watch as guests munch away and strike up conversation.
]]>
http://images.brandpointcontent.s3.amazonaws.com/20075464_thumb.jpg
http://images.brandpointcontent.s3.amazonaws.com/20075464_web.jpg
http://images.brandpointcontent.s3.amazonaws.com/20075464_wide.jpg
2014-10-30T00:00:00
<![CDATA[Pregnant women should eat more seafood, FDA says]]>
<![CDATA[

(BPT) - Your mother probably told you "fish is brain food." Turns out she was right.

The nutrients in seafood are vital to the brain development of young children, especially during pregnancy. Seafood is rich in omega-3 fatty acids, which are essential for visual and cognitive development and help prevent coronary heart disease. And scientific studies show that pregnant women who eat three-to-four servings of seafood per week provide the greatest benefit to the IQ of their unborn children. That makes fish an expectant or nursing mom's superfood, and a healthy choice for the whole family.

Unfortunately, most people, especially pregnant or nursing women, haven't gotten the message. Global health experts agree Americans are eating very low amounts of seafood – less than half a serving per week and low levels of consumption by children may be harming their brain development as well as preventing them from gaining the important health benefits of seafood.

According to the FDA's 2014 report on the net effects of consuming fish, 95 percent of children in America are not reaching their full IQ potential because their moms did not consume enough fish during pregnancy. Ironically, one reason for this alarming trend is the set of guidelines the FDA released in 2004 to encourage women to eat more seafood. While the FDA recommended about three servings a week, it also cautioned against eating four rarely consumed species of fish because of the higher levels of mercury they may contain. The advice was intended to highlight the benefits of seafood and increase consumption by all Americans while mentioning the potential mercury risk for vulnerable groups. Unfortunately, the FDA advisory ended up scaring Americans, especially pregnant women, away from one of the healthiest sources of protein and omega-3 fatty acids available.

Scientific studies over the past decade conclude that the real risk to pregnant and nursing women and their babies is eating too little seafood, causing them to miss out on the important benefits of fish. And while some consumers are turning to omega-3 supplements instead, these supplements are more expensive and not as rich in nutrients as seafood itself.

Because of all this, the FDA is revising its guidelines to reflect current science and accomplish what the 2004 guidelines were supposed to do, which is increase seafood consumption amongst all Americans – especially pregnant women.

So how much seafood should you eat?

According to the FDA, consumers, including women who are pregnant or breastfeeding, should eat a minimum of two-to-three seafood meals a week. And eating a variety of seafood, from fresh fish to canned tuna, salmon and sardines, helps you enjoy its benefits of being low in calories, a healthy source of protein and a predominant dietary source of omega-3 fatty acids. For soon-to-be-moms, this recommended diet will help children's brains grow and work properly, maximizing their IQ potential and receiving all the nutritional benefits of omega-3s. For people of all ages, eating seafood helps prevent heart disease, maintain brain health and is an important source of protein.

Consumers today can feel confident about their fish choices and boost their consumption to make up for a decade of missing out on the important nutrients and benefits of seafood. It's time to do what mom told you, and put that brain food back into your family's meal plans. You can start today with this easy, convenient and tasty tuna recipe.

Tuna Wrap
Servings: 1-2

Ingredients:
1 pouch (5 ounces) albacore tuna in water, drained and chunked
1 round (10 inch) spinach tortilla or your favorite flavor tortilla
3 slices tomato
1 thin slice of red onion
4 slices peeled zucchini (lengthwise slices using a vegetable peeler)
4 slices peeled cucumber (lengthwise slices using a vegetable peeler)
1 tablespoon artichoke spread or your favorite spread
1/2 cup mixed salad greens

Directions:
Place the tortilla on a plate and layer albacore tuna in the center. Add sliced tomatoes, red onions, zucchini and cucumber. Spoon on the artichoke spread and finish with mixed greens. To roll, fold in both sides and roll away from you to form a burrito. Cut in half and serve.

Special diet considerations:
Low-calorie, low-sugar, kid-friendly, good source of protein and omega-3s.
]]>
http://images.brandpointcontent.s3.amazonaws.com/20834249_thumb.jpg
http://images.brandpointcontent.s3.amazonaws.com/20834249_web.jpg
http://images.brandpointcontent.s3.amazonaws.com/20834249_wide.jpg
2014-10-08T00:00:00
<![CDATA[This holiday season, give your family the world - without breaking the bank]]>
<![CDATA[

(BPT) - Everyone has special holiday traditions, from heirloom decorations to secret recipes passed down from generation to generation. Whether your holiday celebration means an intimate family gathering or an elaborate house-filled party, why not add something new to your festive mix? Many authentic holiday traditions are just a grocery-store-trip away – and you may discover a new family favorite from a faraway land.

Adding some international flair to your holidays can be easy, enjoyable and educational – an opportunity to feed minds young and old during the school break. The whole family can get in on the experience: young children can learn holiday phrases from the countries whose foods you are featuring – and teach other guests. Older children can head to the library to get international holiday music, adding another dimension to the new experience. Those preparing the goodies should also be prepared to share some history about what they are serving.

Money-saving expert Cindy Livesey, founder of LivingRichWithCoupons.com, uses smart shopping strategies to add festive flair to her family's celebrations. Here are her tips on bringing the world to your holiday table without breaking the bank.

1. Start simple – with cookies! Why not try Christmas cookies from the country that started the tradition of the Christmas tree? Gingerbread lovers will adore Pfeffernusse – these German spice cookies are so popular in Germany, they have their own holiday on Dec. 23. Rather than purchasing all the fine ingredients, pick up a pack these small, round cookies from Bahlsen, Germany's leading cookie brand. And since they're gone after the holidays, "Grab any Bahlsen holiday cookies you see remaining in the cookie aisle right after New Year's Eve," suggests Livesey. "They may just be on sale ... and you won't have to wait a year to enjoy them again."

2. Start saving before the holidays. It pays to be prepared for the indulgent holiday season. Keep an eye on sales and specials leading up to your celebration and stock up on international ingredients. In anticipation of her family's traditional Italian Christmas Eve Feast of the Seven Fishes, Livesey buys seafood when it's on sale. "I scored frozen stuffed clams a few months ago for free – so that part of my holiday shopping is already done!" she says. Combining seasonal coupons with sales can help stretch holiday budgets.

3. Drink up some new flavors. Make your international menu more interesting by trying a new spice or type of produce. To capture some festive Mexican flair, add a little cayenne pepper to hot chocolate – you probably have both of those in your pantry right now. A nice fruit punch (with or without rum) adds unexpected tropical fun, channeling a Caribbean Christmas. "Keep frozen mango and other fruits in your freezer so you can add them to punch even when they're not in season," advises Livesey.

4. Assign each family member a part of the menu. The cost burden of a big family dinner can easily be lifted by sharing the cooking responsibilities. Choose an international region and assign different dishes to different family members – and decoration-making to young ones. When it's time to eat, the meal will be complete because the family is together – and there will be plenty to talk about as each person proudly explains his or her contribution. "Some of the best gifts really are free, and sharing something new as a family is one of those gifts," says Livesey.

It's easy to experience the holidays from around the world without emptying your wallet. Spice up the traditional and try something new with an international affair. You might discover a completely new tradition that will have your family celebrating together for years to come.
]]>
http://images.brandpointcontent.s3.amazonaws.com/20674624_thumb.jpg
http://images.brandpointcontent.s3.amazonaws.com/20674624_web.jpg
http://images.brandpointcontent.s3.amazonaws.com/20674624_wide.jpg